The Los Angeles police will have one more tool in its arsenal in the very near future with two electric bicycles set to be delivered to the department on May 11th. The bikes will be used in field-testing at special events before a final decision about performance is made.
Last May, Currie Technologies provided the LAPD with prototype models that were then modified according to officer-feedback.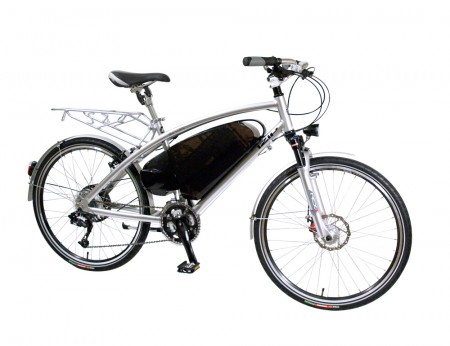 The bikes being used for testing in the field are IZIP Express models that are specially designed as police editions. Exactly what those modifications are compared to the standard model are not clear, however, if specifications are roughly the same, the bikes weigh approximately 62 pounds and can support a 240 pound adult. The standard IZIP Express features a 36 volt lithium-ion battery pack and a 75 watt DC magnent motor, giving the bike a top speed of 20 miles per hour and a range of just over 30 miles.
If you happen to think the bike's performance won't stand up to Grand Theft Auto style driving against the average criminal, remember this piece of advice, "You might be able to outrun the vehicle, but you can't outrun the radio."