Throughout the city of Portland, Accessory Dwelling Units are catching on as both an affordable and environmentally sustainable option for homeowners looking to save a bit of cash.
The company Hammer and Hand completed their most recent high-performance dwelling in Northeast Portland's Concordia neighborhood. Located behind a residential house that belongs to family with young children, the structure is the fourth ADU the company has built in the past year.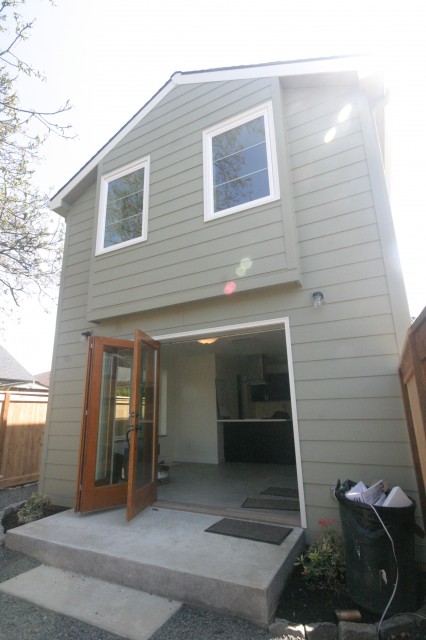 Also known as "granny flats" and "backyard cottages," these small dwellings have innovative designs, low energy costs, and they are now in reach for almost any homeowner within the Portland area.
An Accessory Dwelling Unit (ADU) is defined as a secondary structure located on a lot with a primary house, attached house or a manufactured home. Always smaller than the main dwelling, ADUs are created from a variety of methods, ranging from converting, adding or even building an entirely new space.
"They have a lower level of embodied energy in construction materials and a lower level of operational costs over time as a function of a more favorable ratio of square feet per occupant," said Sam Hagerman, the president of Hammer and Hand.
The dwellings themselves, because of their small size, encourage people to live more efficiently. "Combined with airtight construction, super insulation and energy recovering ventilation, these dwellings can cut energy use by 60 percent," he explained.
The City of Portland says ADUs can be no more than 800 square feet or 75 percent the size of the original structure. The city also requires the dwellings to maintain the look of the primary structure they share the lot with.
"These structures are evolving to give people an opportunity to increase the value and usability of their property, while simultaneously preserving the aesthetic fabric of the neighborhood," said Hagerman.
The concept of an ADU borrows its energy recovery system from Passive House building techniques, which is a concept that represents one of the highest energy standards and reducing heating energy consumption of buildings by up to 90%.
"Passive house is a simple powerful concept that emphasizes highly insulated airtight envelope, high performance windows and doors, and heat recovery ventilation to bring fresh air into an otherwise airtight building," said Hagerman, who explains they did just that when building the new high performance ADU.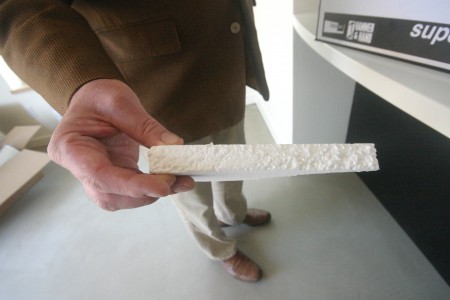 ADUs work especially well in the Pacific North West climate, and they often don't require any form of conventional heat source.
All it takes is a baked potato or a few lit candles, and suddenly you can experience a completely warm home.
The building was also created to increase both indoor and outdoor livability, as well as contains window designs meant to increase the amount of solar heat gain while attaining the highest-level of light and exterior shading.
Expanded polystyrene (EPS) covers every inch of the building, which will save operational costs, and in Hagerman's opinion, will override embodied energy premium. "Nothing insulates as well," he explained.
"It's about being a good stewardship of the built environment," said Hagerman, who explained ADUs are a great part of the Portland narrative.