While officials in California were working to pass legislation that requires 33% of the state's energy to come from renewable resources by 2020, New York appears to have been making plans to establish renewable energy commitments of its own. According to a statement from the New York State Energy Research and Development Authority (NYSERDA), New York has adopted a goal of obtaining 30 percent of its electricity from renewable sources by 2015. The agency's plans include a combination of main tier and customer tier efforts.  Aimed at the customer tier, NYSERDA has launched the state's first incentive program for solar thermal systems which are meant to replace hot water heaters. .
NYSERDA said that the five year, $25 million program provides incentives of up to $4,000 per site for eligible single and multi-family residences and up to $25,000 per site for eligible commercial and nonprofit customers who currently use electricity to produce hot water. Beyond the NYSERDA incentives, homeowners, businesses and nonprofits can apply for federal and state tax incentives which, when combined, will provide roughly 55% of the cost of an installed solar thermal system, with a state incentive cap at $5,000.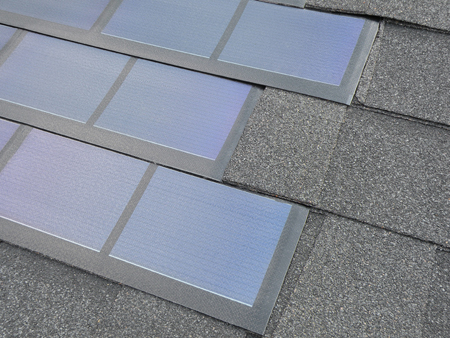 The agency hopes that the solar thermal program will displace the equivalent of about 45 megawatts of electrical use by 2015. It points out that hot water generation by electric means generally accounts for 17 to 20% of a homeowner's monthly electric bill and just under 10% of a commercial building's bill. NYSERDA expects that the solar thermal systems will provide somewhere between 50-80% of the average homeowner's hot water needs and should provide a compelling payback period.
The program details as provided by NYSERDA are as follows:
Incentives are calculated based on the estimated amount of electricity saved by installing solar thermal equipment.
On average, incentives for a typical residential or commercial system are expected to cover approximately 15 to 20 percent of the installed cost of a solar thermal system. The incentives are  paid directly to the eligible installer and must be passed on, in full, to customers.
To qualify for incentives, equipment and systems must be certified by the Solar Rating and Certification Corporation. Incentives will be available only on approved solar thermal systems installed by NYSERDA-approved solar thermal installers. Solar thermal installer applications will be accepted through Dec. 31, 2015.
Incentives will be granted first-come, first served, and applications will be accepted through December 31, 2015 or until the funds are fully committed, whichever comes first.