Recharge Mower has released a new electric lawnmower called the Ultralite Lithium Powered Recharge Mower. The product, which looks like it is cordless, is powered by, you guessed it, a lithium battery that claims to provide three times the charge cycles compared to other batteries.
Weighing only 35 pounds, the new electric lawnmower has a 15″ cutting path and can be adjusted to six different handle-heights. The lithium battery is removed from the lawnmower itself for charging, and with no oil or gas, this means the product can be folded down and stored vertically.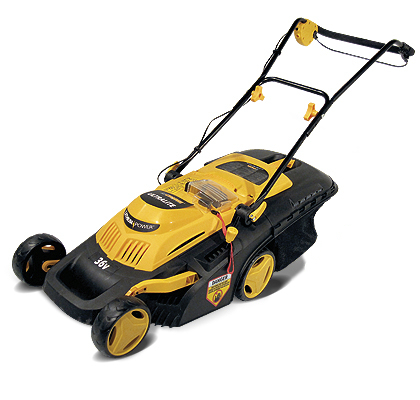 The battery pack weights less than 4 lbs, and has an easily accessible power indicator panel so that users can get an estimation of the charge left. The charger is Energy Star rated and claims to fully charge the lithium battery in a few hours, which could mean anywhere from three to six. We covered similar products before, including a larger model from the same company. The market for electric lawn-care seems to be as diverse as electric vehicles, producing some interesting results.
The new electric lawnmower retails for $489 and is available to order from the Recharge Mower website, but the company expects models to be available soon at retailers like Sears, Walmart, and Home Depot. Of course, if you're not above using some good ol' fashion elbow grease, you might consider an even greener push-model lawnmower.