Thailand has been more aggressive than most of its southeast Asian neighbors in enacting policies that encourage the development of renewable energy sources, according to an International Energy Agency report. And now we're seeing those policies bear fruit: The Japanese manufacturer Kyocera has announced a deal to supply around 1 million solar modules – enough to produce 204 megawatts (MW) of power – for 34 6-MW solar power plants planned for northeastern Thailand.
The "Solar Farm Project" is being planned, constructed and managed by Solar Power Co., Kyocera said in a press release. Power generated from the project – enough to supply about 170,000 Thai households – will go to the Provincial Electricity Authority of Thailand.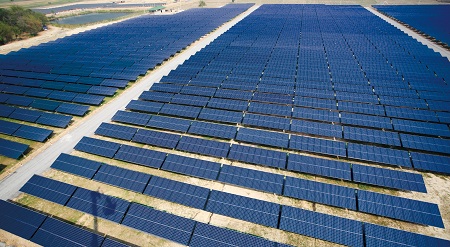 As Kyocera noted, in 2007 Thailand instituted a feed-in-tariff program, a mechanism that guarantees grid access and payment for renewable power. In fact, according to the International Energy Agency report, Thailand is alone among the major southeast Asian nations rated "high" in setting renewable energy targets and offering financial and non-financial incentives. The Thai Government is aiming to have 500 MWs of solar power online by 2022.
Like what you are reading? Follow us on RSS, Twitter and Facebook to learn more and join the green technology discussion. Have a story idea or correction for this story? Drop us a line through our contact form.