The first thing you need for a big rooftop solar system is a big roof. And that they have in Cateret, N.J., with the White Rose Building (check it out on Google maps). It's a sprawling building that serves as the corporate offices and a distribution hub for White Rose Foods, the largest independent wholesale food distributor in the New York City and New Jersey metropolitan areas.
Under a deal just announced, Solar Power Inc. will design, engineer and construct a 5-megawatt (MW) rooftop system for installation on the White Rose building. "This is a significant project for us," Steve Kircher, chairman and CEO of Solar Power, said in a statement. "The White Rose installation will be one of the largest systems of its type in the nation."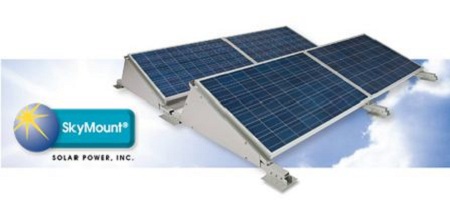 Like most fairly big commercial solar projects, this one involves a cluster of companies grabbing a piece of the action. Solar Power will do the actual nuts-and-bolts work on the solar installation, but NuGen Capital Management  and KDC Solar have formed a joint venture to own and operate the system, the Solar Power press release said (although Solar Power "will also monitor and service the power plant once completed"). The New Jersey setup will feature Solar Power's SkyMount racking system, which was also used on the Staples Center in Los Angeles.
Like what you are reading? Follow us on RSS, Twitter and Facebook to learn more and join the green technology discussion. Have a story idea or correction for this story? Drop us a line through our contact form.