The U.S. Green Building Council's Leadership in Energy and Environmental Design (LEED) is the most widely recognized green building certification in the U.S., followed by the Environmental Protection Agency's Energy Star rating for new homes. But there's another major player in green home design and certification with the potential to change the way we live in a big way: Passive House.
The Passive House standard was developed in Germany and has roots in Sweden, Canada and the U.S. Instead of focusing on the sustainability of the materials used in the building and/or energy generated on site–both of which are scored under the LEED system–Passive House goes the Energy Star route of focusing on the energy efficiency of the home, but much more aggressively.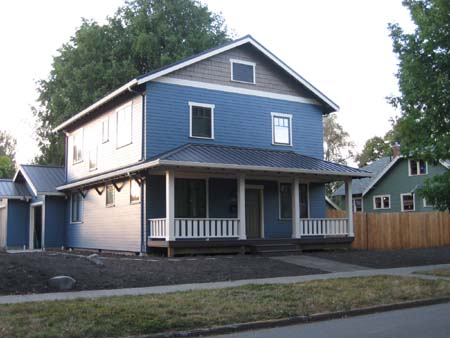 The Passive House standard includes very specific requirements related to energy intensity for heating, cooling and primary energy as well as air tightness, and results in energy use reductions of 90%–a fact that leads James Scott Brew, Primary Architect at the Rocky Mountain Institute, to call it "one of the most aggressive, proven, voluntary approaches to radical energy reduction in the world." To date, an estimated 25,000 certified Passive Houses have been built, most of them in Germany, Austria and Scandinavia.
Just thirteen Passive Homes are located in the U.S., though the numbers are growing every year, according to a recent article from the New York Times. To help us get a handle on what it takes to build a certified Passive House, we talked with Sarah Evans of Salem, Oregon. Evans and her husband, Stuart Rue, recently completed the first certified new-construction Passive House on the West Coast.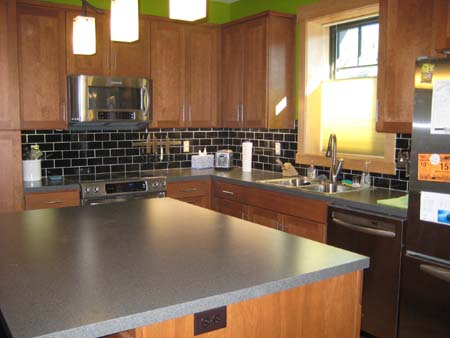 EarthTechling (ET): There are many types of green homes. What made you want to build a Passive House?
Sarah Evans: We had not heard of the Passive House concept when we first decided to build a house. We only knew we wanted to do something green, although we had no idea what that might look like. When we started talking with a local green home builder, Bilyeu Homes, they told us about Passive House design, and we were hooked. We like that Passive Houses focus on conservation — and greatly reducing the amount of energy needed to heat or cool the home — rather than just using expensive green technologies and continuing to be wasteful in their energy use. Conservation is a more sensible, and affordable, way to approach green building.
ET: There are only a handful of certified new construction Passive Houses in the U.S. Why do you think builders in this country have been slow to adopt Passive House standards?
Evans: It is more expensive to build a Passive House (or any type of green home) than a typical code-built house, which likely contributes to many builders and home owners not wanting to go green, especially as energy prices remain relatively affordable. Within the green building community, it could be that there has not been enough awareness about Passive Houses and what they can do. Also, some of the other green-building certifications, such as LEED and Earth Advantage, along with elements like solar panels and ground-source heat pumps, already are well-established and may appear sexier at first to potential builders and buyers than the Passive House design, whose green elements may not always be as visible.
However, builders are quickly becoming more receptive. There are only about a dozen certified Passive Houses now, but there are many more currently being built, particularly in the Northwest, so you'll see that number change soon. We have had a good number of builders and architects visit our home both during the build and after completion because they were interested in learning about Passive Houses and how they work.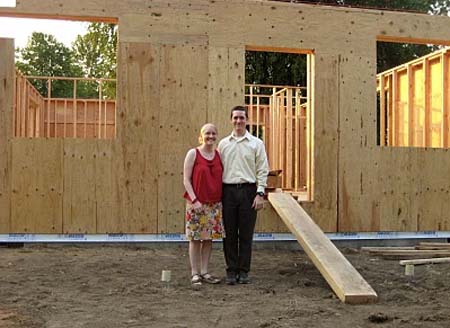 ET: Treehugger alleges that while your project is to be commended for showing that a certified Passive House can look like a traditional home, there appears to have been some tension between the design requirements of the two. Is this true? If so, what areas of difficulty did you encounter?
Evans: The TreeHugger article stated that our house is box-shaped because Passive House design required it. However, this is not true. The shape of our house was entirely due to our budget — every corner or jog that was added to the house also added significantly to the cost, so we chose a box shape because it fit into our budget and still allowed us to do the type of internal room layout that we wanted. It is true that every design element — the placement and size of windows, the direction the house is facing, etc. — is taken into consideration when figuring out the home's energy use. However, we found that there is plenty of room within the standards — if you are working with a Certified Passive House Consultant — to incorporate the design elements you want and still meet the Passive House requirements.
ET: In addition to Passive House, your home project has earned or is pending a variety of green home certifications, including Earth Advantage Platinum, Energy Star, Oregon High Performance Home, and Energy Trust Advanced Performance House. What are the advantages of multiple certifications?
Evans: One major benefit of multiple certifications is that many of them come with monetary incentives that make the home cheaper for us, including tax rebates and credits.
Also, another benefit is that we are having more energy professionals examine our project, each using different benchmarks, which helps verify that our home will perform as expected.
ET: In working with your architect and builder on this project, what was the process and timeline like?
Evans: We first met with our builders in November 2008, and we went through a ten-month process of consulting with them before we broke ground on the project in August 2009. During that process, we spent a lot of time talking about what type of home we wanted to build, what we wanted it to look like (we also consulted a bit with an architect in the beginning to help with room layout and the placement of the home on the lot) , and how we might fit all those elements into a home that met Passive House standards.
Blake Bilyeu, who is a Certified Passive House Consultant, used a software program called Passive House Planning Package (PHPP) to figure out how to make our home design be as energy efficient as possible by calculating performance details on every part of the house (size and placement of windows, room layout, etc.). This intensive planning process determined how well our home would perform before we even started to build it, and made it easier for Blake to determine the effect of any design changes on the home's energy consumption.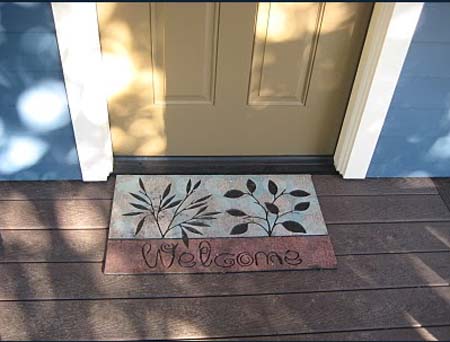 ET: Since moving in, what have you noticed about life in a Passive House? Are there any noticeable differences?
Evans: The most noticeable difference is that we have hardly ever used our heat pump since moving in, for either heating or cooling. That includes the times during summer when the temperature drifted toward 100, and the times this fall when overnight temperatures went down into the 30s. The only times we used the heat pump were during the summer when we had a lot of people come over and they warmed up the house, and even then we only used the A/C for brief periods.
We have really noticed how much internal heat we produce — through cooking, doing laundry, or having a large number of people inside — and found that has kept us plenty warm so far during the fall. We also found that we have had to keep an eye on how much we heat the home internally, to make sure we don't get too hot. During the summer, we opened our windows at night to let in the cool evening air, then shut them back up in the morning, closed the blinds and curtains, and found the house stayed a nice cooler temperature during the heat of the day. The amount we have saved already on heating and cooling needs has been great, and we look forward to seeing the change in our energy bills during the winter, when the heating energy needs are the highest.
More information on the house, located at 16th and Nebraska in Salem, is available online.