According to the Environmental Protection Agency (EPA), buildings currently account for 39 percent of all energy, 12 percent of all water, and 68 percent of all electricity used in the United States, along with 38 percent of all carbon dioxide emissions produced. All of which adds up to one giant ecological footprint.
Buildings that are more energy efficient save on both natural resources and operational costs–two factors that, coupled with greater consumer awareness in recent years spurred by programs like LEED–have led to a massive surge in what is today known design wise as green building. Green building takes into account the way a structure uses energy and water, the types of materials used in construction, and how much waste the building creates, as well as its indoor air quality. Green building for developments also takes into account factors that help to create healthy neighborhoods and minimize urban sprawl.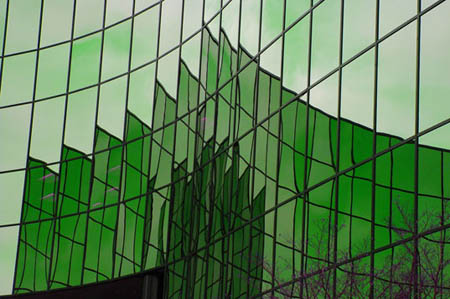 Certification Programs
Currently, the largest and most influential green building certification program in the United States is the U.S. Green Building Council's LEED (Leadership in Energy and Environmental Design) program. Introduced in 1998, this certification program scores how well a given building: (1) is sited in relationship to the surrounding environment, (2) uses water, (3) uses energy, (4) makes use of materials and resources, (5) creates a healthy indoor environment, (6) connects with the surrounding community, and (7) addresses regional environmental issues. The better a building performs, the higher its score, determining whether the project qualifies for Silver, Gold or Platinum status. (The program also awards points for innovative design and tenant education.)
Another popular national program is the EPA's Energy Star home certification program. Energy Star is a less comprehensive green building certification than LEED, as it focuses entirely on energy efficiency, but it can serve as a good starting point for home-builders interested in building homes that are significantly more efficient than standard building code. Energy Star awards points for effective insulation systems, high-performance windows, tight construction and ducts, efficient heating and cooling equipment, and Energy Star-qualified lighting and appliances.
Regional certification programs also abound, such as the Earth Advantage certification available in Oregon, Southwest Washington, and parts of Northern California. Regional programs may be more stringent or less so than national programs, depending on their focus. Additionally, there is the Passive House international certification for homes with super-efficient insulation which allow them to use very little energy for heating and cooling. (Passive House is a building movement that started in Germany.)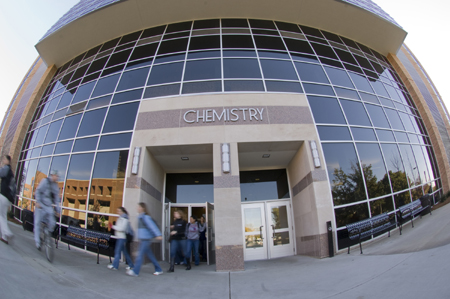 Green Building Features
In order to achieve greater energy efficiency, green buildings often make use of a tight building envelope, passive solar orientation, low-e windows, heat exchangers, and/or radiant in-floor heat. Many of them also generate their own, off-grid energy through solar systems (hot water and photovoltaic electric) and geothermal heat pumps. Water conservation strategies in green buildings include low-flow toilets and showers as well as the use of reclaimed rainwater for landscape irrigation; resources are also conserved using locally sourced and/or recycled/reclaimed/renewable building materials. Additionally, green buildings help to ensure a healthy environment for those who live within them by emphasizing low-VOC paints, non-toxic building materials and proper ventilation.
Joel P. Sisolak, Outreach and Advocacy Director for the Cascadia Green Building Council, points out that the environmental benefits of green buildings also contribute to long-term public health. "We should remember that…energy efficiency, water efficiency, sprawl reduction, resource use reduction, etc..are good for the planet and therefore tend to be good for the health of the building's inhabitants and everyone else," Sisolak told us. "We need to begin thinking of healthy buildings beyond what kind of paint is used and its impacts on the building's occupants."
Finding A Green Home
The Regional Multiple Listing Service for realtors in various regions of the country now include fields for green certification and energy efficient features in residential listings. According to Angela Schmiede, Ph.D., Director of Education for the Earth Advantage Institute, these fields allow brokers to search for green homes for their clients–as well as an opportunity for home buyers to find green homes for themselves. "In an era where home buyers are relying increasingly on the Internet to search for and select homes," Schmiede told us, "green home designation fields on MLS listings increase awareness about green homes among real estate professionals and consumers and makes information about the green features of a home more accessible."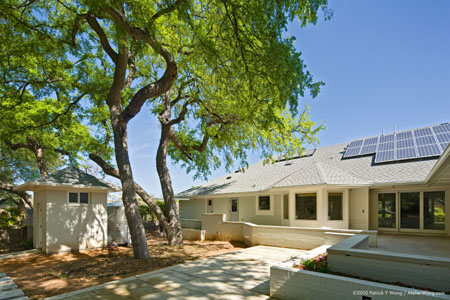 Based on RMLS figures from the greater Portland, Oregon area analyzed by Earth Advantage Institute (from May 1, 2009 to April 30, 2010), existing homes with a certification sold for an average of 23% more than conventional homes. There does indeed seem to be a push towards building or retrofitting homes with a green focus, so make sure to be specific with your real estate agent from the beginning of a home search if this is the type of dwelling you desire to live in.