Google.org, the philanthropic arm of Internet giant, likes to help out in unique ways around the globe. One of them being off-grid cell-phone charging for community health teams working in areas of the developing world with cell phone access but little or no electricity–a cause to which Google.org recently donated 3,000 solar chargers.
International Medical Corps, the recipients of this in-kind gift valued at $216,000, will receive Solio Solar Chargers, which power up via small, foldable, solar panels, as well as via a USB port or traditional plug. In addition to cell phones, Solio solar chargers can supply power to a range of over 3,200 mobile devices, including cameras and GPS systems and hold a charge for as long as a year. (It's only logical that the philanthropic organization dedicated to 'technology-driven philanthropy' would choose a super version of your average solar charger, right?)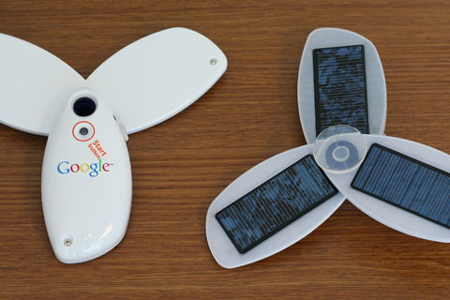 "Mobile phones are ubiquitous in the developing world today, but electricity is not," said Nancy Aossey, President and CEO of International Medical Corps, in a statement. "We are extremely grateful to Google for these solar chargers, which will greatly enhance communications for our field staff, especially those working in remote areas."
Like what you are reading? Did you know EarthTechling writes up in-depth reviews of green technology products? Check it out!