There's something romantic about old world trinkets, isn't there? Take kerosene lanterns: their aesthetics and warm, soothing glow evokes thoughts of yesteryear. Too bad they're plenty dangerous. Hey, there's a reason bad guys in old movies always start fires by pitching kerosene lanterns at houses and haylofts.
If you're in the market for something that resembles a kerosene lantern in aesthetics yet safe enough to not burn down your house, you might want to check out Pro-idee's LED kerosene lantern. The two-in-one lamp and classic decoration features "a glass tilting mechanism, an air vent, guard wire," according to Pro-idee. "Yet instead of having to deal with smelly oil, simply turn the 'filling nozzle' and 12 continuously dimmable LEDs will light up." With 12 LEDs, the lantern is ideal as a decoration, a cozy light by which to read, or something bright with which to make an entire room shine like the sun.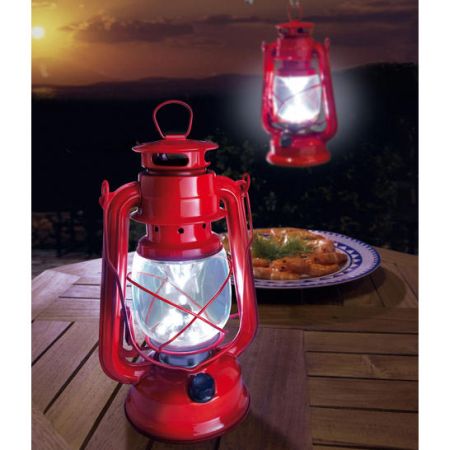 Red Ferret notes that the wagon-red lantern's two AA cells bequeath 60 hours of light, making it quite a bargain at £17.95.