The news story we wrote up earlier today over Greenpeace calling out Dell over computer chemicals drew a quick response from the computer manufacturer in defense of its policies. We asked Dell to elaborate more on this comment. This statement came to us from Dell's Michelle Mosmeyer:
Dell remains committed to integrating the most environmentally preferable materials into our products, and we're working closely with our suppliers to accomplish this.
We have always been committed to eliminating BFR/PVC from our products, and we plan to achieve that goal by the end of 2011 for newly introduced personal computing products. This task presents challenges, but we're working closely with our suppliers to find reliable, environmentally preferable alternatives that maintain the performance standards our customers require.
We already deliver some BFR/PVC-free or -reduced products today. Our G-series light-emitting diode (LED) monitors, for example, are free of PVC, BFR, arsenic and mercury; their external chassis is made of more than 25 percent post-consumer recycled materials; and their energy efficient design earned them EPEAT Gold certification. Beyond BFR/PVC, we've committed to introduce arsenic-free display glass in all notebooks and many display monitors, and we offer a variety of Dell notebooks with mercury-free LED (light-emitting diode) backlighting.
Building greener products is just one aspect of Dell's commitment to environmental responsibility.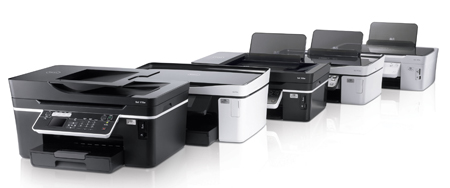 To help customers minimize their impact on the planet, we're working to make our products more energy efficient. To that end:
•Dell was a founding member of ENERGY STAR and first in the industry to announce compliance with ENERGY STAR 5.0 requirements on select systems.
•Dell was first to list an 80 PLUS Gold power supply for servers and an 80 PLUS Silver power supply for desktops.
•We're transitioning our notebooks to LED displays, which are mercury-free, highly recyclable and deliver significant energy savings.
Beyond how much energy they use, we work to constantly improve what goes into our products.
We take a precautionary approach when selecting materials for our product and strive to eliminate substances of concern from our products by:
•Maintaining a banned and restricted substance program
•Choosing designs and materials that avoid the use of substances of concern
•Prohibiting supplier use of these substances contractually
•Substituting viable alternative substances
If alternatives are not yet viable, Dell works with its industry partners to promote the development of reliable, environmentally sound and economically scalable technical solutions.
Since 1996, Dell has been working to better understand supply chain readiness for BFR and PVC-free electronics, to develop technology roadmaps and to qualify suitable replacement materials. Since 2007, Dell has introduced more than 35 BFR/PVC-reduced or BFR/PVC-free products, including:
•Latitude Z laptop, which features a mercury-free LED display, arsenic-free display glass, and many internal components that are free of BFRs and PVC, including the PCB laminates and most cables and connectors. These features are available on all configurations of the Latitude Z.
•The Adamo XPS 13 laptop, featuring a mercury-free LED display, arsenic-free display glass and significant PVC/BFR reductions. These features are available on all configurations of the Adamo XPS 13.
By the end of 2011, all newly introduced Dell personal computing products will be BFR and PVC-free, as acceptable alternatives are identified that will not compromise product performance and will lower product health and environmental impacts.
We're working to make packaging more sustainable.
Less packaging means less hassle for customers. More recyclable packaging makes it easy and convenient to dispose. And sustainable materials are good for our planet.
•Dell plans to eliminate about 20 million pounds of packaging material from our shipments by the end of 2012.
•We're also cutting desktop and laptop packaging by around 10 percent, increasing sustainable content in cushioning and corrugate packaging by 40 percent, and ensuring 75 percent of our packaging components are curbside recyclable by 2012.
•In 2009, we began shipping Dell netbooks in packaging made from bamboo, a highly renewable alternative to molded paper pulp, foams and corrugate often used in packaging. We've expanded our use of bamboo packaging to even more of our products, including Inspiron notebooks and our new Streak tablet.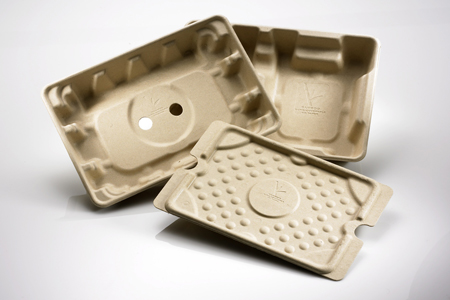 We make it convenient for customers to recycle computers at the end of their usable lives.
•We recycle Dell-branded computer equipment for consumers worldwide – for free. We'll also recycle any brand of computer or printer with the purchase of a new Dell computer or printer at no charge.
•Consumers can recycle for free, right from their homes by printing a shipping label at dell.com/recycle.  A Dell shipper will pick up the unwanted equipment.
•U.S. and Canadian consumers can conveniently recycle their systems at more than 1,900 Goodwill locations and more than 1,500 Staples stores.
Customers recycling with Dell can be confident their system is disposed of responsibly.
•In 2009, Dell became the first major computer manufacturer to ban the export of nonworking electronics to developing countries as part of our global electronics disposal policy.
•Customers can also exchange select electronics for a Dell gift card with the Dell Exchange program. Learn more at www.dell.com/tradein.
It all starts with our own operations. We believe reducing our environmental footprint is the right thing to do for our customers and our planet.
•Since 2008, we've cut our global electricity use significantly through building upgrades, power-management strategies and IT solutions.
•We saved enough energy to power more than 4,000 average homes for one year.
•Technology was a big part of our success. For example, we installed software to power down approximately 50,000 office computers during non-business hours. We expect up to a 40 percent reduction in energy costs from that alone.
Dell ranks in the top five on the EPA's Fortune 500 Green Power Challenge list.
• We power eight facilities in the U.S. and Europe with 100 percent renewable energy.
•We're piloting the use of onsite solar power generation at multiple sites. In 2009, Dell installed 516-panel solar structure on our Round Rock, Texas headquarters campus. The solar array is designed to generate 130,000 kilowatt hours of solar power annually, helping to avoid around 145,000 pounds of greenhouse gas emissions per year.
We're making progress, but we know there's more to do. We're looking for ways to do better every day – and acting on suggestions our customers submit through channels like IdeaStorm and our team members submit through internal blogs. Learn more at www.dell.com/earth.