In need of a lamp unto your feet when you're knee deep in planting your flower or conventional garden this spring? Designer Arthur-xin "Sexin" proffers his solar-powered Ripe Radish light, a radish-shaped light that blends in with other veggies.
According to Yanko Design, the Ripe Radish is as multi-faceted as it is scrumptious to behold. "It's a solar powered lawn lamp that is white during the day as it collects solar power-ups, then at night it glows red to light your way, cute!" gushes the site. The lamp seems to be another winning invention for designer Arthur-xin, whose homepage lists honors such as the Reddot Designer Winner 2009 Award, and a Sparkaward as well.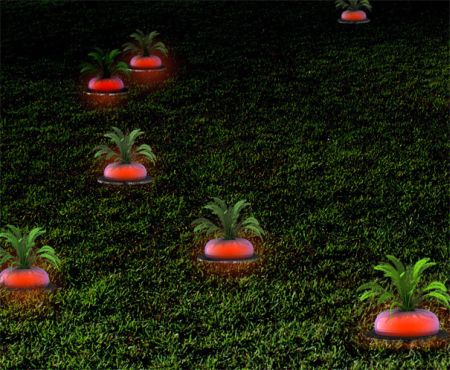 The Ripe Radish is one of several aesthetically-oriented solar devices intended to blend into the background and/or stand out as pleasing to the eye, such as the new photovoltaic (PV) panels being designed by Solarmer Energy and Joel Berman Glass Studios.