These days, you're likely to spend just as much time poring over a wide assortment of solar power-based portable electronics chargers as you are picking out the portable electronics themselves. The newest entry to the rapidly expanding selection of earth-friendly chargers is the Pico, available from Solar Technology International.
Pocket-lint reports that the Pico, like most portable chargers, employs solar technology that is collected and converted into usable energy while you're preoccupied with day-to-day tasks. Also similar to its peers is the variety of connection adapters for electronics made by popular cell phone providers such as Nokia, Samsung, and Sony Ericsson, as well as USB and mini-USB connectors. According to Solar Technology International, Pico distinguishes itself from its peers in the all-important aspect of charge times. Once the device has harvested enough energy, mobile phones can be powered for as long as 35 hours, and iPods will stream your tunes for around 14 hours.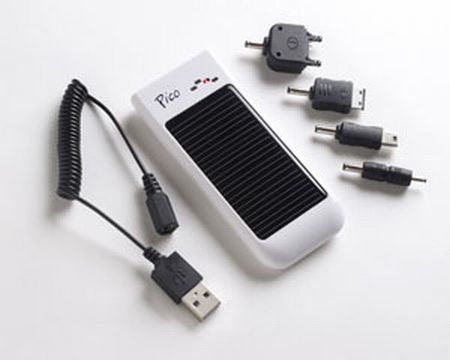 Prospective Pico patrons can power the tiny device via its solar cell, or by connecting it to desktop or laptop computers. The Pico can be acquired from Solar Technology International for £16.99.