First, Earth Techling readers, you saw the concept. Now, meet the reality: the low-cost, versatile Roto Charger from Mumbai, which offers good old fashioned hand-cranked kinetic charge to India's exploding cell phone market.
It's true that India is currently the second largest telecom market in the world, the product of a communication revolution over the last decade largely dominated by wireless technology.  But many rural villages still lack access to the electrical grid, which makes recharging cellphones a challenge. A company based in Mumai called Idea Forge aims to meet the demand for rural cell-phone power with the Roto Charger, a rotary device that works by either cranking the handle or rolling the device on a surface, then connecting to a cell-phone via one of its many included tips. According to the company, the Roto Charger takes one minute of rotation to provide three minutes of talktime (or about 30 minutes of stand-by power.)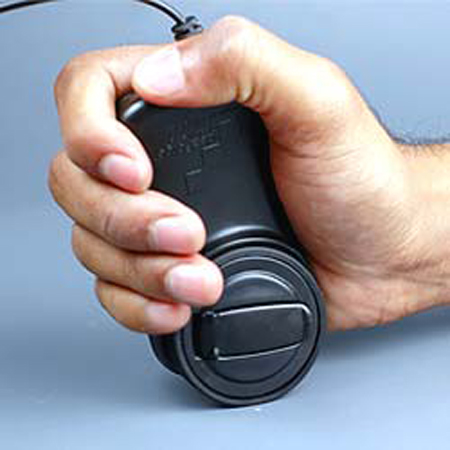 Idea Forge even goes so far as to say this charger has the potential to better cell phone battery life by working with lower charging currents–and at just Rs 350 (approx. $7), it's a device within the financial reach of just about anyone with a cell-phone. Now that's worth talking about.
Roto Charger [via Ecofriend]