Interested in an e-bike, but want something tougher, and with a little more 'oomph'? The German company Grace has announced the development of "the world's first street legal e-motorbike," made from euro-fighter plane and formula one car parts.
A zero-emission bike powered by electricity, the company's eponymous e-motorbike is hand-crafted in Germany and features all controls in the handlebars, including lights, battery management, and alarm system. The bike's 1.3KW electric motor offers a street-legal top speed of around 28mph and a max speed of 40mph on the racetrack (if you happen to have access to one); the 13Ah lithium-ion battery allows the bike to fully recharge in just one hour.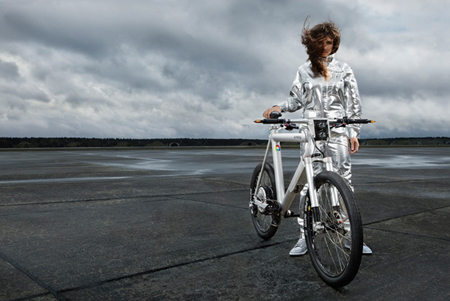 The Grace e-motorbike is currently being offered on a limited edition basis for around $8,791.79 US, making it a bit of an investment–but the up side of the deal is, you get to choose between three different frames and 64 different colors.
Grace [via Ecofriend]