Green technology pickings this year as a gift for someone wanting cool gear and eco-friendly features are looking really great. Manufacturers large and small, paying attention to growing consumer demand for these types of products, are turning out green-focused devices across a range of categories – be it electronics, appliances, computers or related accessories. The most common feature found across these various items is greater energy efficiency, though a growing number as well are at least partially constructed from some type of recycled materials and/or can be recycled themselves.
We've turned to e-commerce partner Amazon.com to help us sort out, according to favorite user ratings, some of the best green tech gifts ideas for the 2009 holiday season. Take note that these are not all televisions, computers and other things which one might consider typical green gadgets – we believe the solution to a green lifestyle to be better rounded, so we are offering some suggestions we consider green tech even though they are more household or personal care in nature.
Braun Series 7-790cc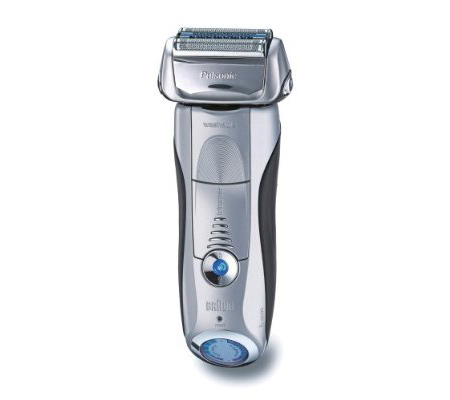 There's not much to say about the Braun Series 7-790cc electric shaver green tech wise. It is an electric razor with a lot of cool features, such as a powerful shaving motor, a floating head to adapt to the skin surface, a one-touch clean system and a quick charge time of just five minutes for that emergency shave before you run out the door. What makes it green tech then? The included battery charger is Energy Star certified, meaning it uses a lot less energy than other models. You could also just use a straight razor, but if you must do electric shaves, at least do them green.
Shop Amazon.com for the Braun Series 7- 790cc Pulsonic Shaver
Monster Power HD Center 850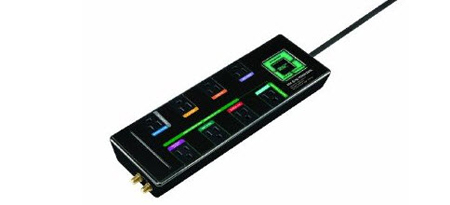 Many consumer electronics, even those certified as being energy efficient, still suck power when turned off. It is a small amount of power, but a draw on the grid and your electrical bill nonetheless. This is where a smart power strip like the Monster Power HD Center 850 comes into play. Products like this automatically completely cut the power to plugged-in items when the item plugged into the main "control" outlet is turned off. Not all the outlets are slave ones though, so you should make sure to note that. You also get surge protection, compatibility with powerline communications and electrical noise removal.
Shop Amazon.com for the Monster Power HD PowerCenter 850 with Green Power [Amazon Frustration-Free Packaging]
Western Digital 1TB Caviar Green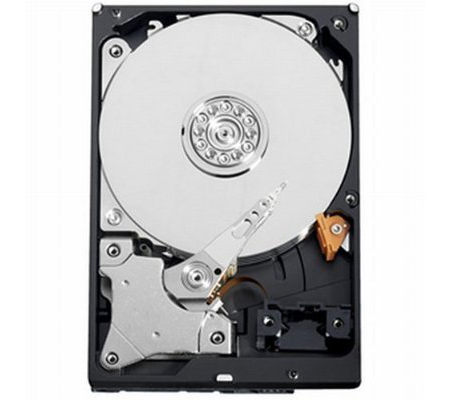 Computer hard drives can be a huge draw for the power needs of a typical desktop PC. Western Digital has a drive on its hands – the 1TB Caviar Green – designed to significantly cut down on that energy usage. This particular internal hard drive makes use of several integrated technologies to cut the energy drain by up to 40 percent compared to standard desktop hard drives, offering average drive power savings of up to five watts. These technologies also contribute to lower operating temperatures and quieter operations.
Shop Amazon.com for the Western Digital SATA 32MB Cache GreenPower Bulk/OEM Hard Drive
Apple MacBook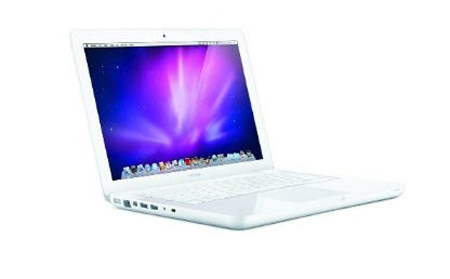 Apple's newest MacBook is easily one of the most eco-friendly laptops on the market at the moment. This Mac OS notebook computer with a 2.26 GHz Intel Core 2 Duo processor and 2 GB of RAM meets both EPEAT Gold and Energy Star 5.0 energy friendly requirements, as well as having a built-in notebook battery said to offer up to "seven hours" of usage. The 13.3-inch LED display is very energy efficient, while the MacBook's unibody, polycarbonate enclosure contains no brominated flame retardants, uses internal cables and components that are PVC-free and is constructed of recyclable materials.
Shop Amazon.com for the Apple MacBook MC207LL/A 13.3-Inch Laptop
Canon Selphy E3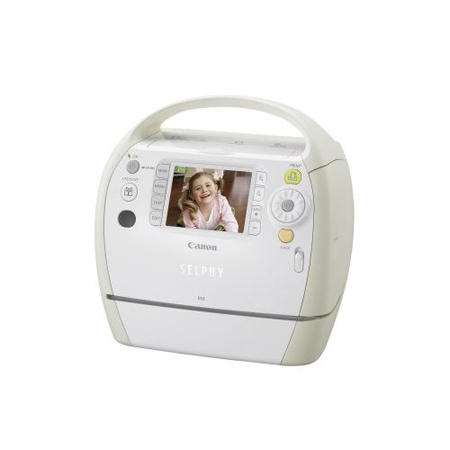 Sometimes all you want to print your photos is a simple to use, less expensive portable printer. This is where the Canon Selphy ES3 comes into play. This Energy Star qualified photo printer lets you insert one of around 20 types of memory cards into one of the slots so you can view photos on the ES3's built-in 3.5 inch LCD display. You can use controls on the printer to help you choose which photos you want to print, as well as creating unique print options like framing and special effects. Printing one 4- x 6-inch photo takes a little under a minute and you can also print directly from a connected, compatible digital camera or mobile picture phone.
Shop Amazon.com for the Canon Selphy ES3 Compact Photo Printer (White) (2675B001)
Thames & Kosmos Fuel Cell Car and Experiment Kit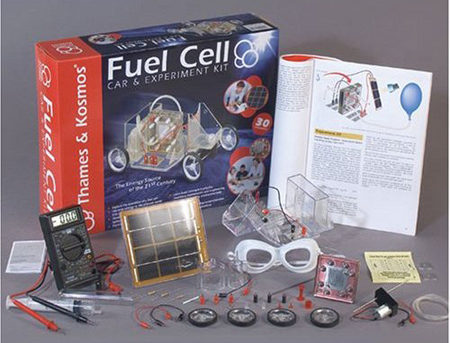 Renewable energy education is a very important topic to address with your child as we continue to plow through finite resources such as gas and coal. This model car kit from Thames & Kosmos teaches your child about one such alternative energy source –fuel cells. Through this kit one can simply separate water into its base elements and use those gases to be fed into a fuel cell to power the car through electricity. Solar energy is also a facet of this kit, as well as over 30 experiments and demonstrations to play with. The manufacturer says this is suitable for ages 12 and over.
Shop Amazon.com for the Thames & Kosmos Fuel Cell Car and Experiment Kit
Brunton SolarRoll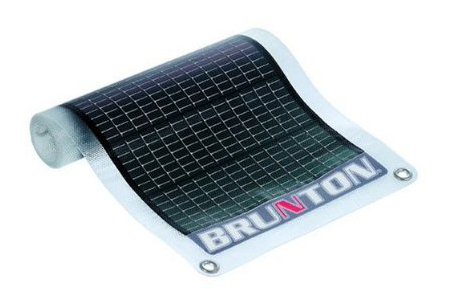 The Brunton SolarRoll is a rather portable solution to using solar energy to power your mobile devices – it unrolls from a tube so it can be placed flat on a surface to collect power. The solar paneling in this product is flexible and light, weighing just 10.6 ounces for the nine-watt output model. This specific wattage of the SolarRoll is useful for charging mobile phones as well as digital cameras. Power output can be upped as well by linking multiple SolarRolls together.
Shop Amazon.com for the Brunton SolarRoll 9 Watt Flexible Solar Panels
P3 International P4400 Kill A Watt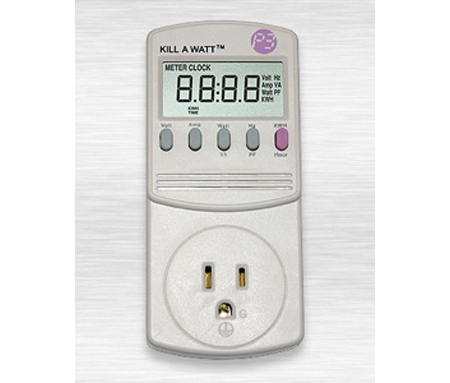 The Kill A Watt from P3 International is one particular product we like to use here at EarthTechling during product reviews to help us see if a device truly draws less wattage compared to stated claims. It can work great in a home environment when you want to see how much energy a particular product, such as a computer or HDTV, is using during operation. You can also make use of it to test if an outlet is work correctly as well as hunting for voltage drops around your home. It measures consumption by the kilowatt-hour.
Shop Amazon.com for the P3 International P4400 Kill A Watt Electricity Usage Monitor
Bissell 1400B Little Green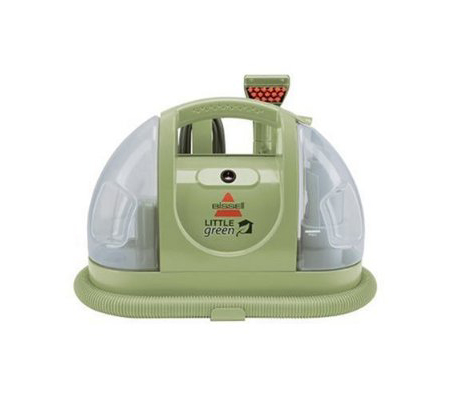 Carpet stains, whether large or small, can be an eye sore anytime of the year. Deep cleaners can help you remove these, but if you want to use an eco-friendly device to do so, your options are pretty limited. The Bissell Little Green, a compact cleaner, seems to fit the mold. This eco-friendly product is 95 percent PVC free, made from a material which is more recycling friendly and has parts such as the brush which are made from post-consumer recycled plastics. One can use "earth-friendly liquid cleaning formulas" as well, though this is not as big of a deal as the fact the Little Green itself is mostly constructed from renewed materials.
Shop Amazon.com for the Bissell 1400B Little Green Multi-Purpose Compact Earth-Friendly Deep Cleaner
LG 32LH30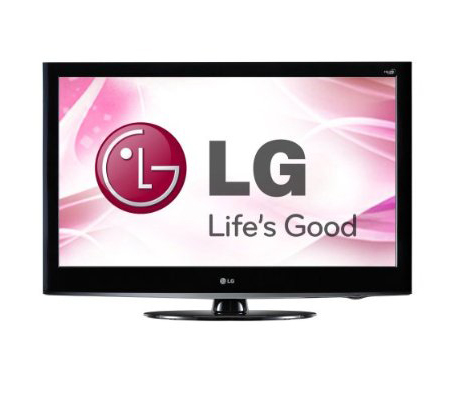 The LG 32LH30 is a well-priced, reasonably energy-efficient LCD HDTV with a well designed 32-inch display. This flat panel is Energy Star qualified and also sports some LG specific energy saving technologies such as a mode to let you choose optimized settings for different types of programming. It sports an array of home media options, including 1080p resolution, three HDMI v 1.3 inputs, a non-visible speaker system which supports Dolby Digital 5.1, a very sharp contrast ratio and an on-screen wizard to help you better calibrate specific elements of the picture.
Shop Amazon.com for the LG 32LH30 32-Inch 1080p LCD HDTV, Gloss Black