Best Solar Panel Installation Companies in Florida
Finding the Best Florida Solar Panel Installers
Find the best Florida solar company for your needs from our directory of local solar panel installers below or save time and get free quotes from multiple Florida installers to find out how you can go solar today.
How Much Do Solar Panels Cost in Florida?
Do you want to know how much solar panels may cost you to buy and install in Florida?
Use our simple solar panel cost calculator below to get an estimate of solar installation costs in Florida.
---
Compare Florida Solar Panel Installers By City
How to Find the Best Solar Installation Companies in Florida
Florida homeowners have over 300 solar installers in the state to choose from and that can make finding the best solar companies in Florida somewhat difficult.
With a nickname like "The Sunshine State", you'd expect Florida to be a great place to install solar panels.
And for the most part, you'd be exactly right.
Florida homeowners enjoy the lowest solar installation costs in the entire country and the state requires utilities to offer a great net metering policy.
Lastly, Florida homeowners are eligible for the federal tax credit, dropping installation costs even further.
With all these benefits, it's no wonder that Florida ranks 5th in the country for most installed solar, with over 10,000 people employed throughout the entire solar industry.
To ensure you get the best price for the most efficient installation, the first step we recommend is to obtain competitive estimates from multiple local Florida installers.
Click here to get multiple quotes from Florida installers for free.
Average Florida Home Solar Installation Costs
Florida has some of the lowest solar installation rates in the entire country. Adding solar to your Florida home costs about $2.65 per watt, far lower than the national average of $3 per watt. For a 6 kW installation, that adds up to about $15,900 before any incentives. After applying the 30% federal tax credit (known as the ITC), that cost drops to just $11,130.
Exactly how much money you can save over the life of a 6 kW installation depends on your utility's prices and your location, but using the average Florida electricity cost of $0.12 per kWh, here's how the cost and savings for a few common installation sizes work out:
| System Size | $/watt Cost | Total Cost | Total Cost (with ITC) | Total Savings |
| --- | --- | --- | --- | --- |
| 6 kW | $2.65 per watt | $15,900 | $11,130 | $22,242 |
| 9 kW | $2.65 per watt | $23,850 | $16,695 | $33,363 |
| 12 kW | $2.65 per watt | $31,800 | $22,260 | $44,484 |
You can see that, as your installation increases in size, so do your cost and savings. Solar installations are typically sized to cover around 100% of your energy use, so the more energy you need, the more opportunity you have to save.
The 3 best solar installation companies in Florida
With 300 installers in Florida, picking out just three is a challenge. The installers below are all born-and-bred Florida companies with excellent customer reviews.
Solar Bear: Best Customer Service
Goldin Solar: Most Experienced
Unicity: Best Warranty
Solar Bear: Best Customer Service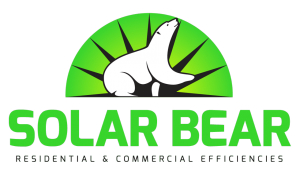 Quick Look: 970 installations, near-perfect customer reviews, A rating on BBB
Solar Bear was founded in 2015 and while they are based in Tampa, they install in all of Tampa Bay, up to Palm Coast, and down to Cape Coral.
In the few short years since they started, Solar Bear has installed almost 1,000 residential installations and ten commercial installations. They've certainly hit the ground running and that dedication has paid off, as they're now one of the best-reviewed installers in the whole state.
No matter what review platform you like to visit, Solar Bear customers are almost universally pleased with their experience, specifically calling out the sales and customer service staff for their helpfulness and knowledge. The BBB also gives them an A, with customer reviews on the platform pretty much perfect.
Beyond solar, Solar Bear also installs attic insulation and duct sealing, both of which are key efficiency measures that pair well with a solar installation. They offer a 5-year workmanship warranty, which is standard for installers in Florida.
If you're looking for an easy installation experience, Solar Bear is a great option.
Goldin Solar: Most Experienced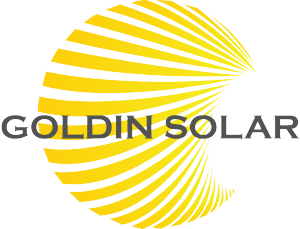 Quick Look: 1,500 installation, founded in 2014, 3 Florida offices
Orlando-based Goldin Solar has only been around since 2014, but they've been pretty busy since then. In total, they've installed 1,800 residential solar systems, 50 commercial projects, and have opened two additional offices in Vero Beach and Miami.
Goldin focuses exclusively on solar, unlike other solar companies that install batteries, efficiency upgrades like attic insulation, and sometimes even roofing and fencing. And it's likely that narrow focus that has likely helped them grow so quickly: they do one thing, they do it well, and they do it efficiently.
Goldin offers a 10 year workmanship warranty, which is twice as long as most Florida installers, and Goldin's two founders are electrical and mechanical engineers, so this company knows how to install a good solar system. Their customer reviews are also excellent, but it's their experience and knowledge that should really draw your attention.
Unicity: Best Warranty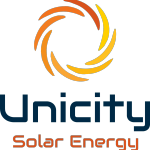 Quick Look: 1,800 installations, 25-year workmanship warranty
While most Florida installers offer 5 to 10 year workmanship warranties, which protect against rain leaks and other damage, Unicity offers a full 25-year workmanship warranty. That's the same warranty length as your solar panels and pretty unheard of in the Florida solar industry.
Unicity is based in Tarpon Springs and has installed 1,800 residential solar installations. They install only premium components, including Panasonic solar panels (which are some of the most efficient solar panels on the planet) and Enphase microinverters. Both Panasonic and Enphase offer 25 year warranties on their equipment, so it's kind of like you're getting a 'bumper-to-bumper' 25 year warranty if you move forward with Unicity.
In comparison, standard-quality solar panels and inverter come with 10 to 15 year warranties and, as mentioned, most Florida installers guarantee their work with a five year warranty.
Working with Unicity gives you long-term assurance that, no matter what, your installation will be okay. Unicity works with financing companies EnerBank and Mosaic, as well as PACE financing with Renovate America.
How to Choose a Solar Installer in Florida
When looking for a solar installer, take your time and talk to multiple companies to get a good understanding of your potential cost and savings.
Compare at least 3 quotes
Just like any home project, you should talk to at least three installers before moving forward with any. This not only gives you a better understanding of your potential costs and savings, but also a broader scope of the equipment out there. Not all installers carry the same equipment quality and some solar panels and inverters are far more efficient than others. If you talked to just one installer, you might miss out on better options!
And just like any industry, some installers are more experienced or provide better customer service than others, so reaching out to multiple installers ensures you'll get the best value for your hard-earned money as well as a great experience along your solar path.
Solar licenses
All solar installers in Florida must be a registered Certified Solar Contractor (CV license) with the state. You can verify your potential installers' licenses by visiting the Florida Department of Business & Professional Regulation and typing in each installer's license number.
Installers are required to pass a solar exam to receive the license. This alleviates some worry, as other states allow general contractors to install solar without any sort of solar-specific training or licensure.
Of course, simply having a license doesn't necessarily mean every installer is experienced and trustworthy, so you still need to read up on each installer's history and customer reviews.
Warranties
While equipment warranties are standard from state to state, generally lasting between 12 and 25 years, workmanship warranties that protect you from damage caused by poor installation techniques, vary state to state. Arizona only requires a two-year workmanship warranty, while California requires a 10-year warranty.
Florida installers generally offer 5-year workmanship warranties. Before signing that dotted line, it pays to ask your installer about their warranties, both for workmanship and equipment, to ensure you have good protection.
Financing options in Florida
Thanks to the recent legalization of solar leases as well as the prevalence of PACE financing, Florida homeowners have some of the best solar financing options in the country.
Cash
Cash is the old standard when it comes to solar financing, and it doesn't get more simple. With cash, you'll see the biggest return on your investment, since there's no interest or fees involved and as the owner of the installation, you'll receive all available tax credits yourself. Of course, depending on your installation size, you'll need around $12k to $30k+ to pay for this long-term investment. The federal tax credit can help lower than amount, but if that's just not in the cards right now, you've got other options below!
PACE Financing
Florida is one of only three states where PACE, or Property Assessed Clean Energy, financing is allowed. Unlike a personal loan from a credit union, a PACE loan is financed through your local government and is attached to your address, not you the homeowner. Each year, you'll make a loan repayment that is attached to your annual property tax (hence the name).
PACE loans typically offer low to moderate interest rates and long term lengths (up to 30 years), so your payments are generally much lower than with a personal loan. And since the loan is connected to your address, you don't need to worry about paying off the full amount when it's time to move. The new owner will simply take over the payments via the property taxes.
Local cities and counties can choose whether they want to offer PACE financing, so call up your city for information. To offer a PACE program, local governments typically hire a 3rd party to run the day-to-day operations and Florida currently has three PACE companies:
The Florida PACE Funding Agency works in 20 counties across Florida
Ygrene Energy Fund administers the PACE program of the Clean Energy Green Corridor District, which is comprised of 85 municipalities, including Miami, Coral Gables, and Palmetto Bay.
RenewPACE offers residential PACE programs in Orlando, Satellite Beach, Alachua County, and certain cities in Palm Beach and other counties
Feel free to read up on these programs, but talking to a couple local installers is the easiest way to figure out what PACE options are available in your area.
Loans
As solar becomes more common across the country, you've got more options than ever to finance your installation. Credit unions now offer specialty solar loans or allow you to use a Home Equity Line of Credit (HELOC) or Home Equity Loan (HEL) to finance solar and other clean energy upgrades.
In addition to local credit unions, most solar installers have a couple preferred lenders they like to work with. These lending companies typically specialize in clean energy loans and offer low-interest loans for solar.
Of course, the lower your interest rate and the shorter your loan, the better financial return you'll see on your solar installation, so be sure to call around to a few credit unions to ask about their options and talk to a few installers to see what lending companies they work with.
Solar Leases
Florida cleared the legal path for solar leases back in 2018 and since then, the big installers like Sunrun, Vivint, and Tesla have moved into the state and begun offering leases.
Like solar loans, leases require no large upfront payment and since you don't own the system, you're not responsible for any maintenance or repair. However, that lack of ownership is a double-edged sword. Since the installer owns 'your' installation, all the tax credits go to them and you'll see much lower savings than with a cash or loan purchase.
If you're looking to save the most money possible, it's probably best to avoid leases.
Financial Incentives, Rebates and Tax Credits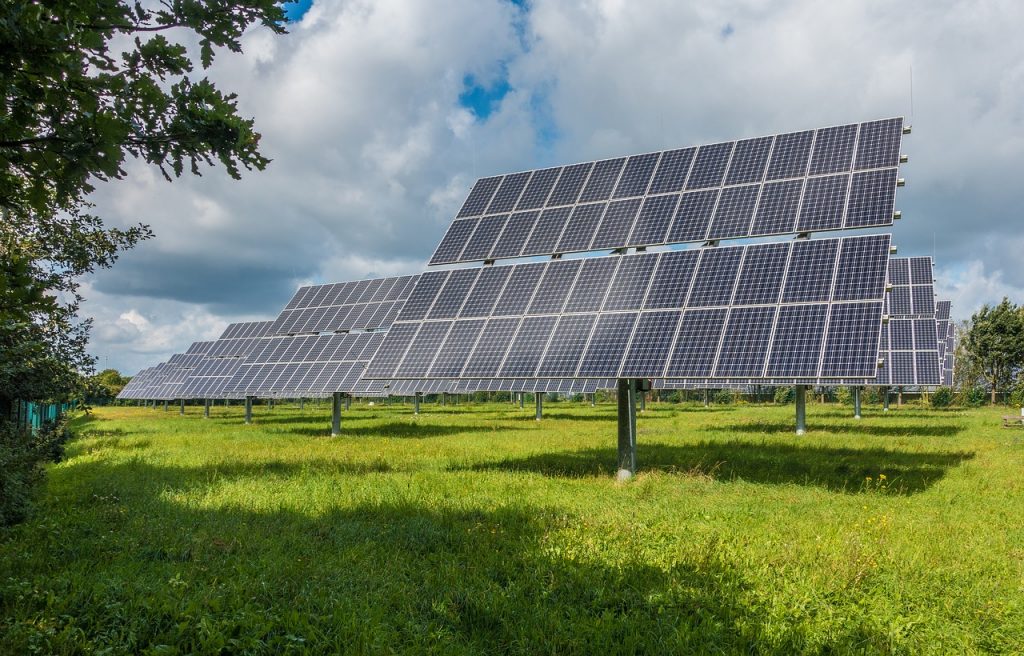 The state of Florida doesn't collect income tax, so naturally it can't offer a solar tax credit like in other states. On top of that, most rebate programs in Florida have already met their cap. However, Florida residents can take advantage of a handful of other helpful incentives, including the best one of all – the 30% federal tax credit.
Federal Tax Credit
Until the end of 2019, you can take advantage of the federal income tax credit, which is worth 30% of the cost of your solar installation. With this credit, if you paid $18,000 for your installation, you could claim a $5,400 credit on your federal taxes.
This tax credit is non-refundable, but you can claim portions over several years if your tax liability isn't high enough that first year.
If you want to take advantage of this tax credit (and you obviously should!), you better act fast. The credit begins phasing out at the end of 2019. In 2021, the credit drops to 26%. In 2021, it drops to 22%. In 2022, say goodbye!
Property Tax Exemption
The state of Florida offers a property tax exemption on the value your solar installation adds to your home. The average property tax in Florida is 1.02%, so for an $18,000 installation, you could save about $183 in the first year alone. It's not a huge amount, but year after year those savings add up!
Sales Tax Exemption
Florida also offers a state sales tax exemption on all solar installations. With Florida's sales tax set at 6%, you'd save $1,080 for the installation above, all from avoiding that pesky tax!
While you're responsible for the federal income tax credit, your installer should take care of this one.
Florida Solar Policy Information
For any homeowner, the most important solar policy is net metering, and Florida has pretty good net metering policies.
In Florida, all privately-owned utilities (like FPL, Duke, or Gulf Power) must offer retail-rate bill credits for any excess electricity a solar homeowner sends to the grid. So if you pay your utility $0.12 per kWh, they'll credit your account $0.12 for each kilowatt-hour of solar electricity you don't use in your home and instead send to the grid.
These credits carry over month-to-month until the 12 month billing cycle is up. At that point, your utility will pay you for any bill credits you haven't used at their 'avoided cost', typically around $0.03 per kWh.
Municipal utilities and electric coops also offer net metering, but the specifics vary from utility to utility, so be sure to ask your installer about your utility's regulations.
Beyond net metering, Florida does require an additional external safety disconnect switch, which is a quick fix, as well as additional insurance for any installation over 10 kW, so keep that in mind when it comes time to size your installation.
Ready to go solar? Get multiple quotes from local Florida installers here
Compare Florida Solar Panel Installers
View our list of Florida solar panel installers below or get quotes from multiple companies to find the best deal.
Are Solar Panels a Good Investment in 2021?
That is a great question! In a word, absolutely. In fact, with installation costs dropping over 60% since 2010, solar is a better investment than ever before!
And while the price of solar technology continues to drop, the price of utility electricity continues to go up. In the last 15 years, utility rates have increased an average of 2.9% each year.
That is actually the main crux of solar savings. You pay a one-time fee (ie your installation cost) to install solar and you are then able to avoid those utility price hikes - as well as the current high utility prices - for the next 25 years.
Obviously, some states have much higher utility rates than in other states, so solar savings will be greatest in those states, but that doesn't mean it's a bad decision in other areas.
Generally speaking, savings follows utility costs, but on average the lifetime solar savings for many homeowners is between $12k and $32k. That is a lot of money saved!
How much can you save by installing solar panels on your home? It is easy to find out. Simply get a free quote and see how much you can save by going solar today!