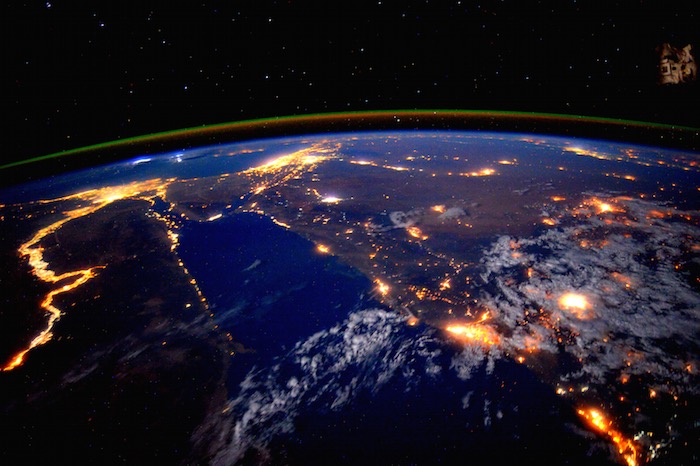 If all countries meeting for the Paris Talks in December hit their targets made under COP21, there will be dramatic slowdown in CO2 emissions by 2030.
According to their climate pledges or "intended nationally determined contributions"(INDCs), each country has a plan now in place designed to reduce emissions from heat-trapping gases.
These plans for carbon reduction take a variety of forms, and they range from cap-and-trade auctions, fees on fossil fuel use, carbon taxes, renewable energy mandates, and other methods of switching to clean energy sources to reduce carbon emissions from energy.
The effect of these actions should slow emissions significantly, according to a new report by the International Energy Agency (IEA) Special Briefing for COP21.
According to this report, about half of the INDCs include an energy-specific target.
One of the most proven ways to increase renewable energy is to mandate that utilities must procure more clean energy, as an increasing percentage over time.
Some countries and states prohibit carbon emissions that are higher than a certain amount, per kilowatthour of electricity generated. California's Public Utility Commission made a ruling some decades ago that carbon emissions from electricity generation must be kept below a certain amount, with the result that no coal plants can operate legally in the state.
Less commonly, countries spoke of reducing the use of inefficient coal-fired power plants, lowering methane emissions from oil and gas production, reforming fossil fuel subsidies, and carbon pricing, the report says.
Another kind of carbon reduction policy involves setting specific energy efficiency targets in building codes, for example. Yet another method is to simply prohibit carbon emissions of a certain level in certain industries.
These might target the auto industry by prohibiting carbon emissions above a certain level per mile or per kilometer.
If all of these announced measures are fully implemented; the growth in emissions from the energy sector should drop substantially, and have the following effects, according to the IEA:
Annual growth of energy-related emissions slows to 0.5% per year by 2030.

Total energy-related greenhouse gas emissions projected to stand at 42 gigatons (Gt) in 2030, compared to 38Gt in 2014 — just one-third of the increase seen since 2000.

Low-carbon fuels increase their share in the energy mix to around 25% in 2030, compared to less than 20% today.

Natural gas increases its share in the energy mix, while the share of coal and gas declines.
Electricity generation is currently the largest source of energy-related emissions.
OECD countries like North America and Europe project increased electricity demand of 10%, but among the rapidly growing BRIC nations; Brazil, India, China and R, demand is expected to increase by 75%. The electricity sector has been where most of the policies designed to reduce carbon have so far been concentrated.
These pledges are a very big step forward. Business as usual would have taken the world to 4 C or even 6 C by century's end, which would take global climate well out of the baseline range of 0 degrees rise seen since people first farmed the Fertile Crescent 10,000 years ago.
Even with these reductions, the IEA says that action is not taking place quickly enough to keep global temperature rise to the 2 C by 2100 slowed temperature rise the world has been trying to agree to for ten years, but is headed for a temperature range more like 2.7 C.
Image Credit: NASA