EarthTechling has applied for a small business grant through the "Mission Main Street Grants" program from Chase. It's a new grant program focused on helping grow small businesses in a variety of categories. And…if you didn't know already…we're a small business!
Take a few moments today and cast your vote. We need at least 250 votes to qualify. As of publishing this post, we only have 24 votes. We appreciate every vote cast and every dime gained through the Chase grant goes to help continue to bring you news, reviews, content, and other information focused on "clean technology" advances in the consumer marketplace. But, we can't do it without you. So…follow the link below and cast your vote.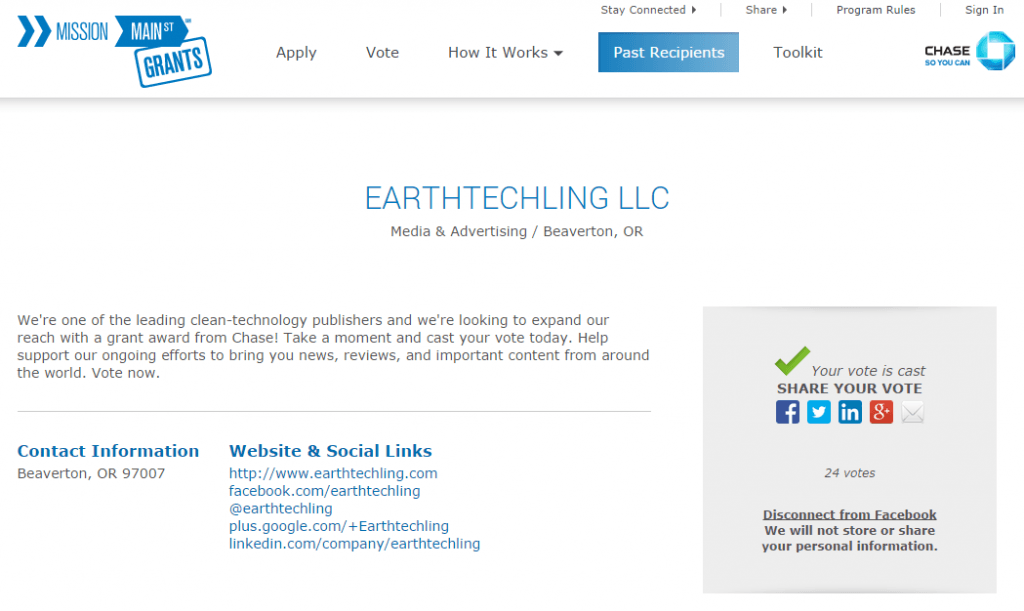 CLICK HERE TO VOTE or click on the image above.
Thanks and we appreciate your support!
Sincerely,
The EarthTechling Team