Via Motors has been one of the more interesting stories of late when it comes to American electric vehicle companies. Known for building factory new electrified versions of trucks, SUVs and vans, it has had as one of its advisors Bob Lutz, who is credited with being instrumental in the production launch of the Chevy Volt. He retired from GM in 2010, but now finds himself back in deep after taking over the chairman position at Via.
Lutz is replacing retiring chairman Carl Berg, who has served at Via Motors since the company's inception back in 2009. That he is expanding his position in this electric vehicle manufacturer signals the fact he thinks it could make some significant impact in the same capacity as the Volt has for extended range offerings.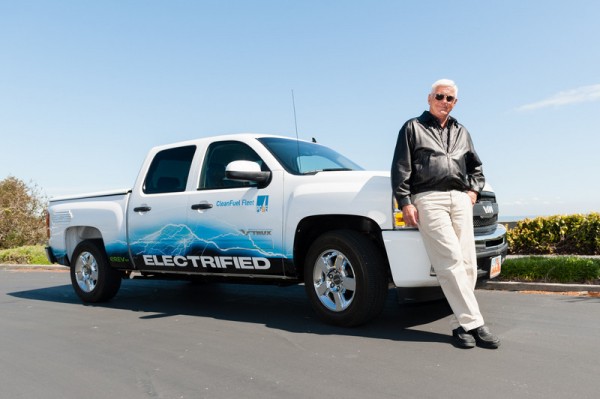 "I believe VIA is electrifying the right end of the business and is implementing a very sound business strategy," said Lutz in a statement. "If we are going to see main stream adoption of electric vehicles, the technology must deliver a good return on investment to the largest segment of the auto business, namely trucks, vans & SUVs."
Via has seen a number of milestones over the last few years, including partnering with well known companies to develop electric fleet vehicles, unveiling its dedicated line up at the Detroit Auto Show last year, netting a huge government contract and opening its first high volume EV assembly line` south of the border in a free trade zone.