Given that electric cars are slowly becoming more popular, it was only a matter of time before makers of accessories for these vehicles began innovating to remain competitive. One of the most recent examples of this is from EV charging solutions provider Aerovironment, who has announced a compact new portable charger that is dual voltage that reportedly offers faster charging times compared to the standard cordsets found with most EVs these days.
The Aerovironment TurboCord, according to the company behind it, offers both 240-volt/16-amperage and 120-volt charging options that allow it to charge nearly three times faster, meaning less than three hours for plug-in hybrids and less than six hours for full battery electrics. It is said to require no charger installation, meaning you simply just plug it directly into a wall outlet.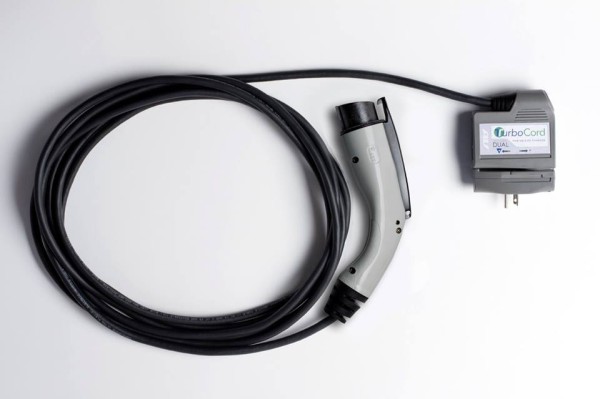 Weighing less than five pounds and with a cord that's 20 feet long, this device offers a range of features, including a LED charging indicator, waterproofing for outdoor charging, all-environment operation and built-in thermal sensors for protection against faulty wiring or inadequate power.
The design seems to have been well thought out, as on one end of the cord there is a small and rugged module that contains all of the miniaturized electronics, which plugs directly into the wall outlet. On the other end of the cord is the coupler that plugs into the car.
As for pricing, the dual voltage TurboCord runs for around $649, while a single 240 volt offering will price at $599. You can order them directly from the manufacturer.