Donald Trump has found himself on the wrong side of a wind power decision in Scotland. But what else is new?
The American's latest Caledonian wind power misadventure involved a planned 11-turbine testing ground a few kilometers off the coast of Aberdeen, where Trump has built a massive golf resort. After fighting against the European Offshore Wind Deployment Centre and losing, Trump had sued, on the grounds that "his rights under the European convention on human rights had been breached by Scotland's prime minster," as the Guardian put it.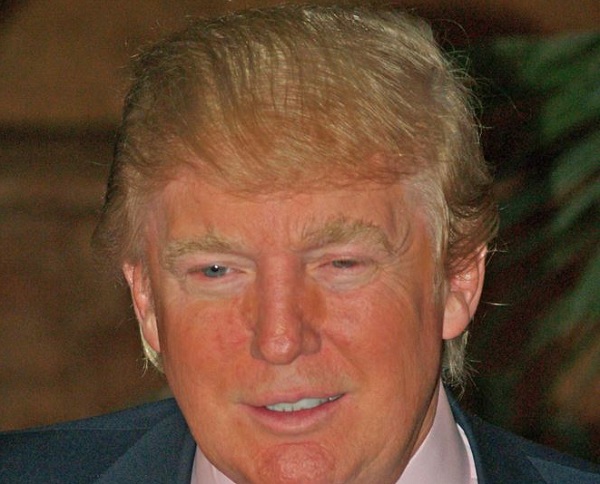 No so, the judge, Lord Doherty, said on Tuesday. Again from the Guardian:
Doherty ruled on Tuesday that Trump's human rights were not relevant to this case, adding that he was 'satisfied that the [planning] minister had taken account of the experimental nature of the deployment centre; and that he was entitled to grant consent subject to the conditions which he imposed.'
The Aberdeen test center, backed by the European Union, intends to bring scientists, researchers, engineers and offshore wind companies to Scotland to test next-generation turbines, an important task as Europe works to push down the cost of offshore wind power.
The test center will also provide power to Scotland as it aims to match 100 percent of its demand with renewables by 2020. Owned three-quarters by Vattenfall and one-quarter by Aberdeen Renewable Energy Group, the turbines at the center are "expected to generate up to 100 megawatts, providing enough energy to meet the needs of over 49,000 homes – almost half of the homes in Aberdeen," the Scottish government has said.
Aside from his double-defeat on the Aberdeen test center, Trump's anti-wind efforts had previously been rebuffed by the U.K.'s Advertising Standards Authority, which banned misleading anti-wind attack ads he had put out.
Trump had also run into trouble when he testified against wind power in the Scottish Parliament in April 2012. On that occasion, Trump was asked what evidence or experts he could cite for the assertions he was making about how badly wind development would harm tourism in Scotland.
"I am the evidence," declared Trump. "I am a world class expert in tourism." The remark was met by peals of laughter in the committee room. (You can check it out here, with the highlight moment coming around the 21-minute mark.)
This latest defeat might have far-reaching impact, as well, the Guardian noted. The Scottish civil court judge who issued the Trump decision "also disputed a previous court ruling that no wind farm could be approved until or unless it has an electricity generation licence." The Scottish government has been fighting that earlier ruling.