Paris, borrowing a page from New York's Lowline project that's trying to get off the ground – oops, under the ground – is pondering subterranean possibilities. And people are talking about it.
This is very early stage stuff, a mere idea with pretty pictures, but it comes from a mayoral candidate who is eager to bring life to the City of Light's dark and abandoned underground metro stations.
Paris-based Oxo Architectes and Laisné Architecte conjured an assortment of visions for the Arsenal "ghost station," and the renderings have sparked great interest in Paris and struck a chord around the world. Here's a trio of the drawings; you can see all of them on the Oxo site.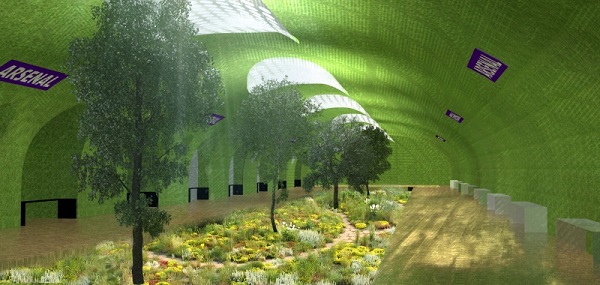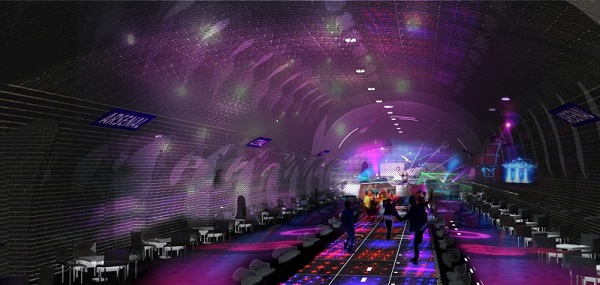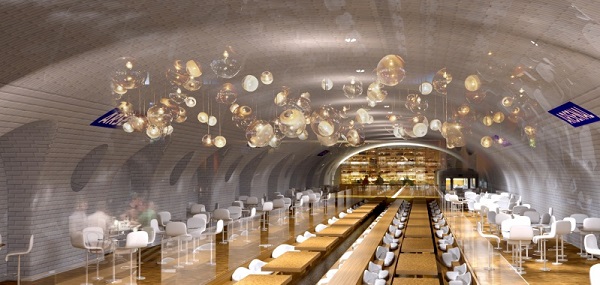 Architect Manal Rachdi told Le Parisien that beyond the Arsenal station that was used for the drawings, at least six other stations – Haxo Porte des Lilas, Champ-de-Mars, Lucky Molitor, Red Cross and Saint-Martin – are good candidates for new use.
And what of mayoral candidate Nathalie Kosciusko-Morizet of the center-right candidate UMP party? According to CNN, "Despite the attention garnered by the images in the local press so far … Kosciusko-Morizet still lies far behind the favorite and frontrunner in the mayoral race, Socialist Anne Hidalgo." But even if the candidate doesn't win, perhaps the idea can.