President Obama has made clear his intention to use his executive power to get stuff done on energy and climate, even if Congress can't be herded in that direction. Looks like a bunch of big-city mayors are going to be similarly aggressive.
Ten mayors – from Atlanta, Boston, Chicago, Denver, Houston, Kansas City, Los Angeles, Orlando, Philadelphia and Salt Lake City – have joined in an initiative called City Energy Project, which aims to make buildings more energy efficient, saving money and cutting emissions in the process.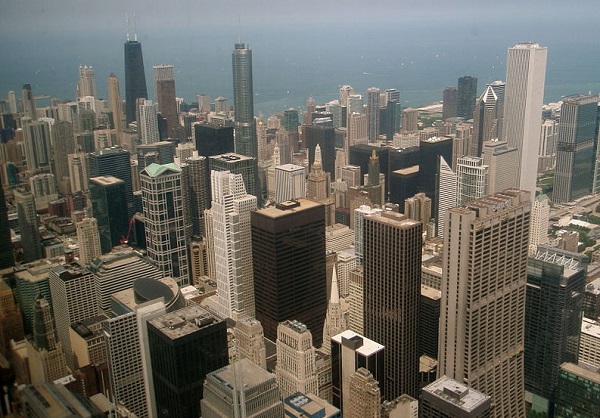 The motivation is simple: Buildings are big energy users and thus big emitters of climate change pollution. In fact, according to the Natural Resources Defense Council, one of the several groups involved in this project, "buildings are the largest single source of U.S. carbon emissions, representing 40 percent nationwide," and the issue is even more pronounced in cities, "with more than half of carbon emissions in most U.S. cities coming from buildings – and in some cities as much as 75 percent."
So what, exactly, is CEP going to do? Basically, it's going to provide blueprints (metaphorically speaking) to cities on how to plan, develop and implement energy-saving technologies in buildings. Here's how the program's backers describe the goals that will be supported:
Promote efficient building operations: Strong building energy performance can be achieved through efficient operations and maintenance, and the training of facilities personnel.
Encourage private investment: Common-sense solutions to financial and legal barriers to energy efficiency should be adopted to increase private investment in building energy improvements.
City leadership: Cities should lead by example and reduce taxpayer-funded energy consumption in municipal buildings, and encourage the private sector to match their actions.
Promote transparency: Building energy performance information should be transparent and accessible to enable market demand and competition for energy-efficient buildings.
A familiar mayoral name has a big hand in this project – Michael Bloomberg, the man who ran New York City for the past 12 years. Some accuse the mayor of serving the interests of big business, or playing nanny when it comes to food and drink, but he is pretty fierce on climate change. And getting big money developers behind the cause – something Bloomberg knows how to make happen – will be vital here.
If it all happens as CEP envisions, the program "is projected to cut a combined total of 5 million to 7 million tons of carbon emissions annually," backers said. "To put that in perspective, that is equivalent to taking 1 million to 1.5 million passenger vehicles off the road per year, the amount of electricity used by roughly 700,000 to nearly 1 million American homes annually, or taking 3-4 power plants offline."