Over the course of the history of the popular Toyota Prius, the vehicle has been subject to a number of recalls around various issues. Another recall has now been issued for approximately 700,000 of them around a problem that could, in rare cases, shut the hybrid system down.
Toyota said this new recall focuses upon Prius models between 2010 and 2014. No word was mentioned if it is just the base Prius model or if it also includes the v, c and Plug-in variants.
The problem in question centers around some of the hybrid's software. In its current configuration the settings "could result in higher thermal stress in certain transistors, potentially causing them to become damaged. If this happens, various warning lights will illuminate and the vehicle can enter a failsafe mode. In rare circumstances, the hybrid system might shut down while the vehicle is being driven, resulting in the loss of power and the vehicle coming to a stop."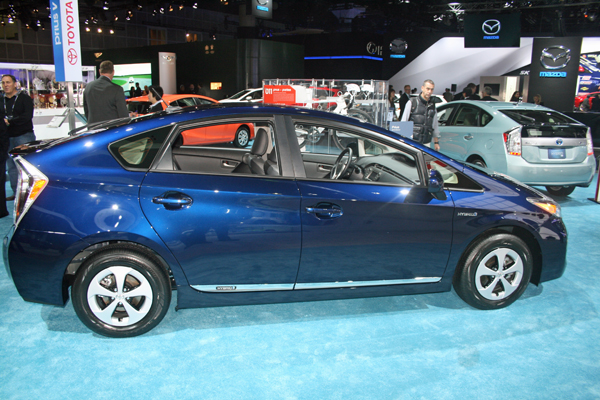 To fix the issue, the automaker will be updating the motor/generator control ECU and hybrid control ECU software on the impacted models. To date no reported accidents or injuries associated with this concern have been noted to Toyota.
As part of the recall, owners of affected vehicles will receive a software update free of charge. Toyota said owners will be notified by first class mail when the software updates are available at their dealers.