What could someday be the world's largest electric vehicle fast charging network is set to begin going online in China. The companies behind it, power and automation technology provider ABB and automotive brand Shenzhen BYD Daimler New Technology, will be working within a new government introduced fast charging standard to help accomplish this.
ABB said it will supply direct current fast chargers over the next six years to Denza as the brand prepares for an April debut later this year of its first Chinese electric car with a reported range of over 200 kilometers. The wall-mounted chargers, which will be sold in Denza dealerships alongside the electric vehicles, will have "a number of innovations designed for user convenience and safety, such as a mobile app that allows remote monitoring and control of charging sessions, with the option of charging status change notifications. "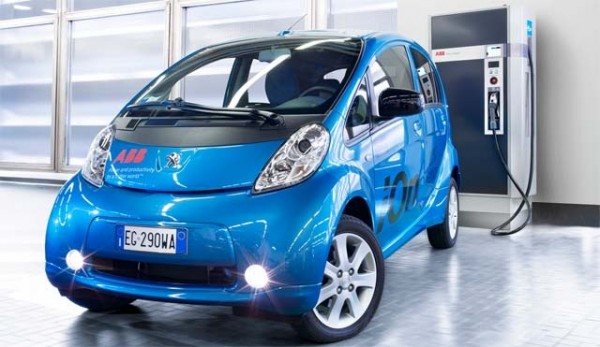 The new charging standard the national government is bringing online is described by ABB as "a direct current (DC) fast charging 'GBT' standard to encourage technical innovation and stimulate market acceptance of EVs. The urban charging infrastructure will be a key driver for EV adoption. The GBT standard will give Chinese consumers the opportunity to conveniently charge their vehicles at home or at public charging stations. Public DC fast charging is expected to be rolled out in China in the near future."
It is believed, due to technology and market innovations, the GBT national fast-charging standard and favorable incentives, that China's EV market will gain quick momentum in the coming years despite a rather sluggish start. ABB is looking to be a player because of this, already being engaged in pilot projects with local OEMs and utilities since 2010. If its plans go as it hopes, it will continue to build up a new local EV organization to support this growth including R&D, manufacturing, logistics, and service.