Kia Motors, looking to ramp up buzz about its upcoming Soul EV electric car that's set to debut at the 2014 Chicago Auto Show, said yesterday the vehicle already has an environmental endorsement of sorts. UL Environment, the environmental business unit of UL (Underwriters Laboratories), has validated the automobile for making use of bio-based organic carbon content in its construction.
Kia said the Soul EV makes use of various bio-based materials in approximately 10 percent of the electric vehicle's interior components, such as bio degradable plastic, bio-foam and bio-fabric. These are derived from biomass, unlike your typical plastic materials which come from oils. Moreover, Kia has even applied five newly developed eco-friendly materials, including cellulose-based plastic and thermoplastic elastomer fabric.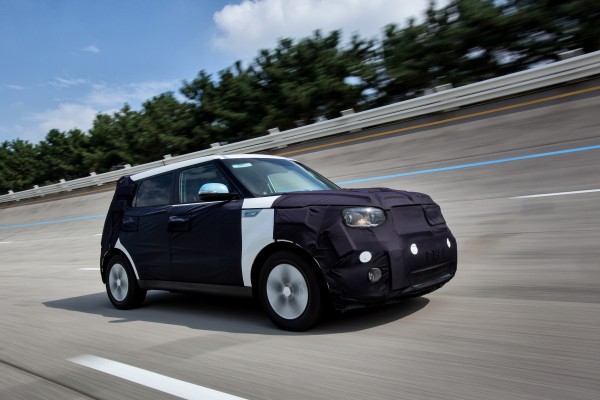 Though there's no specific mention of what parts of the interior incorporate these bio-products, it was important enough to earn the UL Environment validation. This marks the first such time UL has handed this type of badge out for the automotive industry. Kia got its special kudos specifically in regards to weight of bio-based plastic, content ratio of bio-based organic carbon materials and list of bio-based material application.
Beyond being biomass focused, the Soul EV looks to be putting up some pretty solid technical specifications. These include an electric only range of at least 120 miles, 0 to 60 miles per hour in around 12 seconds and a top speed of 90 miles per hour. The car is equipped with a 109-hp electric motor mated with a 27 kWh lithium-ion polymer battery pack.
"This achievement for the Kia Soul EV reflects the trend of the electric car transitioning from its original criteria of fuel efficiency and carbon emission to consideration of its product life cycle, which covers manufacturing, distribution and even discardment," said Kia officials in a statement.