Indian automotive player Mahindra Reva is perhaps best known to electric car lovers for its e2o, a $11,000 mass market EV for its primary market. The brand is now moving beyond the boxy look of this offering into something more sporty with the unveiling at an auto show of the Halo concept.
The Mahindra Reva Halo is India's first electric, two-seater sports car concept idea. It boasts some rather impressive specifications for not coming from the likes of Tesla Motors or BMW, going 0 to 60 miles per hour in under eight seconds. The top speed of the Halo is just under 100 miles per hour, and it has an all electric range of 124 miles or so before needing its battery recharged.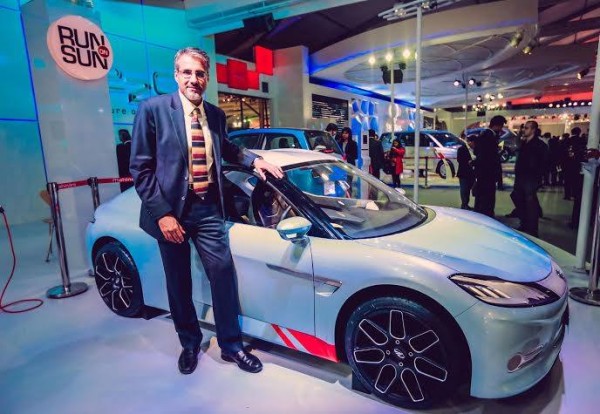 Built in India and designed at Mahindra Reva studio, the Halo comes equipped with what's described as "advanced safety features, [a] dual touchscreen infotainment system and high speed [wireless] connectivity." The car, described as a "technology demonstrator for the fast growing electric global market," reportedly might see production in early 2016, and could see debuts not only in India but perhaps Europe as well.
There was no word on whether or not this car, if built, would ever come to the United States, or what it might price at if it did.