California had the most buildings get the world's most recognized sustainable stamp of approval in 2013, but broken down by floor space and population, it's Illinois that landed on top. So says the U.S. Green Building Council in its ranking of the "Top 10 States for LEED" in the past year.
One-hundred seventy-one Illinois projects grabbed a LEED cert in 2013, comprising 29,415,284 square feet – 2.29 square feet per capita. That gave Illinois a slight edge over No. 2 Maryland at 2.20 square feet per capita. California had 595 buildings certified in 2013, totaling more than 72 million square feet, but its 1.95 per capita figure put it fifth on the list.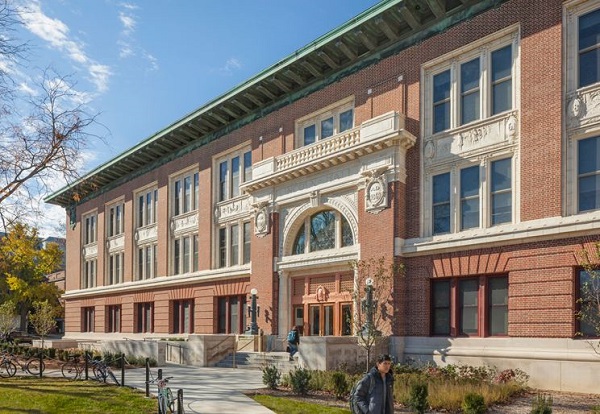 The USGBC said the per-capita list is based on 2010 U.S. Census data and includes commercial and institutional green building projects that were certified in 2013.
"USGBC calculates the list using per-capita figures as a measure of the human element of green building, allowing for a fair comparison of the level of green building taking place among states with significant differences in population and, accordingly, number of overall buildings," the organization said.
The USGBC noted four newcomers to the list – Oregon, North Carolina, Hawaii and Minnesota. Three states – Washington, Nevada, Texas – departed the top ten list in 2013 (the uneven number of arrivals/departures reflects the fact that the 2013 list, apparently due to a tie for fifth place, actually has 11 states). The 2012 leader was Virginia, and it again was near the top in 2013, at third.
The LEED certifications come in different forms, and the USGBC said that "(r)eflecting the continued trend of LEED existing buildings outpacing their newly built counterparts, in 2013 the LEED for Building Operations and Maintenance rating system accounted for 48 percent of total square footage certified in these states. This compares to 43 percent of square footage certified under LEED for Building Design and Construction and 9 percent certified under LEED for Interior Design and Construction."