Ohio appears to be paying the price for its green schools success  – the chemical industry is targeting the state's use of LEED certification standards.
Ohio's use of LEED standards has resulted in 100 new schools that achieved at least Silver certification in the U.S. Green Building Council rating system. USGBC says the buildings are 35 percent more energy efficient and use an average of 37 percent less water than buildings built to previous standards.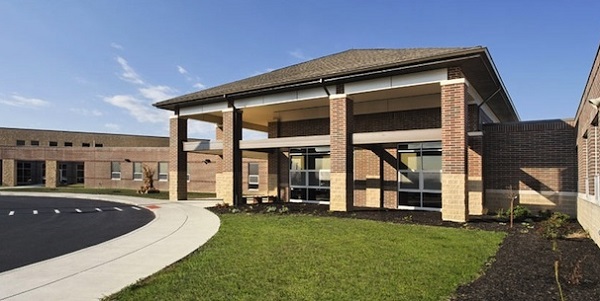 But just as the chemical industry in the past few years has gone after LEED at a federal level, it's now taking aim at LEED in Ohio. Senate Concurrent Resolution No. 25, offered by Republican Sen. Joe Uecker  and backed by the Inside-the-Beltway lobbying groups the American Chemistry Council and the Vinyl Institute, would end the state's use of LEED.
The vinyl group – whose motto is "The Material for Life" – claims that LEED's latest iteration, known as v4, isn't based on sound science and is a threat to the industry, said to employ 28,000 people in Ohio.
"We have seen discriminatory and disparaging treatment of vinyl in LEED credits, even after the council conducted its own study showing vinyl's health and environmental impacts were in line with the impacts of competing materials, and could be lower than alternatives," the institute's Allen Blakely told legislators.
What's drawn the industry's ire an optional provision in the latest iteration of LEED v4 that offers up to two points for either being transparent about the certainly materials used in the building or avoiding materials that score poorly in a life cycle hazard analysis. It doesn't ban vinyl. As Columbus Business First reported, "A building project still can achieve LEED Platinum, the highest rating available, without obtaining these credits."
After an initial hearing that was dominated by the chemical industry, the USGBC and supporters mobilized this week and told a senate committee that LEED is working for Ohio. As just one example of that testimony, compiled by the USGBC, Michael Huff of Ruetschle Architects of Dayton testified, "If vinyl flooring and windows are the best option to meet the owner's needs then that is what we specify… There is no mandate or prohibition for any product. Installing specific products does not prevent a building from achieving LEED certification."