Cape Wind, in a long battle to build the first big U.S. offshore wind farm, appears to have found itself a hefty chunk of the $2.5 billion it needs to really get going on the construction project off the Massachusetts coast. The developer said this week that it had arranged for $600 million in financing from Denmark's export credit agency, EFK, and that the current project timeline calls for commissioning in 2016.
Thank goodness for Denmark. The country that has enjoyed staggering success with offshore wind power keeps stepping in to try to make the technology a reality in the U.S. Earlier, the Danish Pension Fund had signed on with $200 million in conditional funding.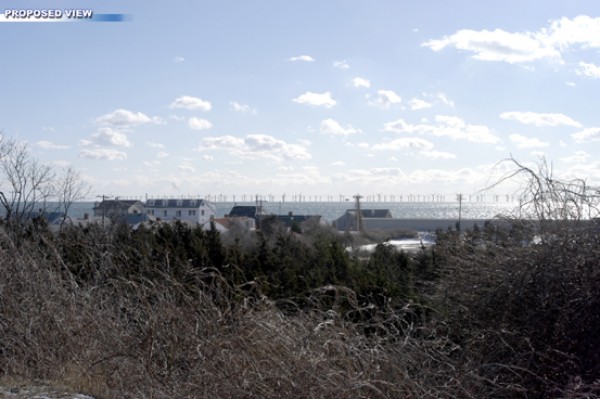 "EKF is a very knowledgeable and experienced investor in the offshore wind industry and they recognize that Cape Wind makes sense both economically and environmentally," Cape Wind President Gordon told Reuters this week. "Moving Cape Wind forward will help further diversify New England's electric generation portfolio."
Cape Wind is fully approved by the various regulatory authorities, but it has had to struggle on multiple fronts to turn the vision of a 130-turbine, 400-plus-megawatt project into reality, waging public relations and legal battles against opponents who have cited environmental, air traffic, cultural and economic concerns.
The developer has said that, at least by the technical standards set by the Internal Revenue Service, it began construction on the project late last year. That's an important milestone, since it qualifies the project for a federal tax credit (since expired) that could be worth $780 million.
But the developers are still looking to lock up all the financing they need to go full bore at the project. One potential source of funding: the U.S. Department of Energy – not with cash, but with a loan guarantee. The DOE been sitting for months on a proposal to give the project a loan guarantee, which reportedly could unlock another $350 million in financing.
In any case, a spokesman for the company told the New York Times that they expected to complete financing in the third quarter this year. "We will begin construction (on land) shortly thereafter. We will begin ocean construction in 2015 and commission the project in 2016," he told the paper.