60 Minutes, already reeling after that retracted, scandalous Benghazi story last fall – the one that was named the U.S. media "Error of the Year" by the Poynter Institute – is enduring a fresh wave of fact-checking and criticism after a report, aired Sunday night, on what it called the "Cleantech Crash."
The piece by Lesley Stahl began with a howler, the introduction of Vinod Khosla "as the father of the cleantech revolution." Huh?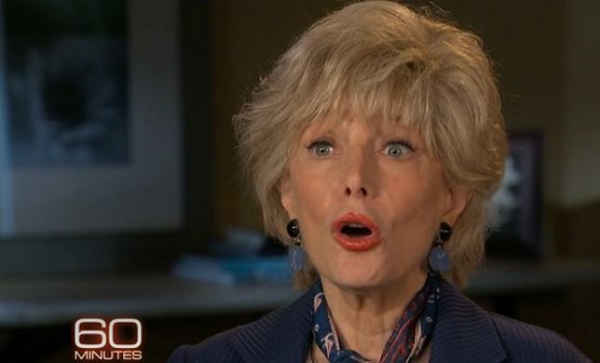 Stahl proceeded to offer no data to back up the storyline that cleantech investment by Silicon Valley venture capitalists and government in recent years has yielded few results and was collapsing. She cited the failure of six companies that were supported by U.S. Department of Energy loans, and having done so, declared herself "exhausted" – which must be why she didn't talk about the 97 percent of the loan program portfolio that is on sound footing.
Even more astoundingly, Stahl gave no hint at the massive, unprecedented expansion in renewable energy and the advances in electric vehicles that have occurred in recent years.
Take wind, where generation – actual electricity produced, not just installed capacity – has more than doubled since 2008, as we noted in a story last month, citing this chart from National Renewable Energy Lab's Renewable Energy Data Book [PDF]: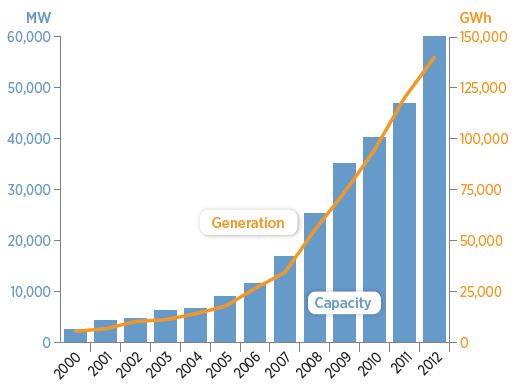 Solar, though smaller and still relatively small, has grown even faster: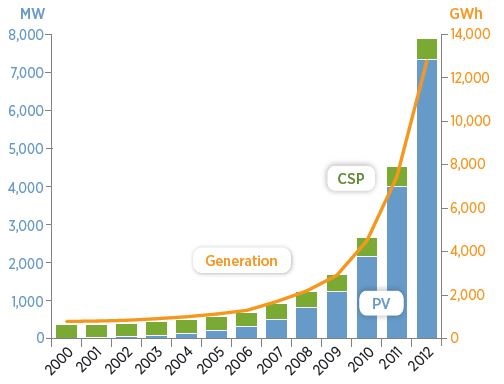 That's a crash?
There's much more data out there that Stahl unaccountably missed – on the growth of green jobs, and EV sales, and SolarCity's stock market valuation, and investment in solar projects, etc. See the PDF fact check put out Sunday by the American Council on Renewable Energy for all of that, and take a look at the charts and data put together by Zachary Stahan at CleanTechnica.
Two quick follow-on notes: Former DOE loan program director Jonathan Silver pointed out in a tweet on Monday that several of the companies that Stahl listed as having received loan guarantees in fact did not. "A123, Ener1, Ecotality & others DID NOT get loans," Silver said. "Got research $ from diff program." And cleantech VC-watcher Katie Fehrenbacher at GigaOm has provided an excellent analysis of the 60 Minutes piece, making the key point that the show's big mistake was in conflating Silicon Valley cleantech venture capital investment (which has declined) with government investment in clean energy (which, as we note above, has paid enormous dividends).