SolarCity is edging on to Solar Mosaic's turf, announcing its intention to build an online platform that gives small investors the chance to invest in solar power projects.
We're talking here about a kind of crowdfunding for solar, with the payoff a nice, steady return instead of the less financially obvious rewards you might get for backing a Kickstarter project. Financier Solar Mosaic broke new ground with this model, and now SolarCity, the leading solar installer in the U.S., hopes it will help give it access to the capital it needs to put systems on roofs.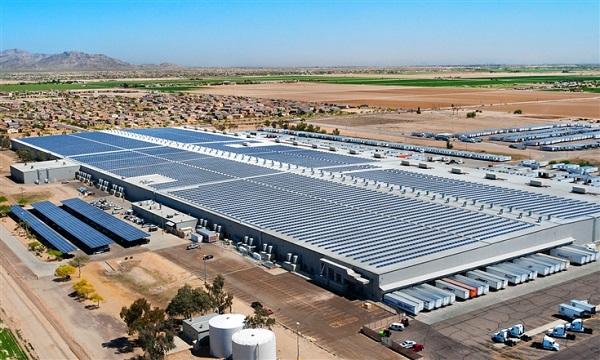 "Previously, only institutional investors could participate in the financing of most solar assets," CEO Lyndon Rive said in a statement. "With our investment platform, we're hoping to allow far more individuals and smaller organizations to participate in the transformation to a cleaner, more distributed infrastructure."
Bloomberg quoted Rive saying "we expect billions of dollar of investment through the platform." That platform itself will come courtesy new SolarCity acquisition Common Assets, whose chief architect has joined the SolarCity fold.
Most of SolarCity's installations are done with little or no upfront cost to the home or business owner getting the solar power system, who instead pay SolarCity a monthly payment based on the electricity generated. It's those payments that back up its debt, and SolarCity has been finding more and more creative ways to source debt.
Last fall, SolarCity sold $54.4 million in bonds, rated BBB+, to institutional investors. Those bonds offered a 4.8 percent interest rate and a December 2026 maturation. SolarCity didn't describe what sort of terms might be offered through the new platform, which Bloomberg reported is targeted to be operating within six months.