New York State Governor Andrew Cuomo has announcedUS$210 million in funding for the NY Green Bank, which was launched to drive clean energy deployment in order to build a more resilient state and create jobs.
The Green Bank will work with companies to leverage private sector investment for clean energy projects that would otherwise face market barriers. The long-term aim of the Bank is to create a stand-alone private sector financing market that does not need government support.
Governor Cuomo first announced the Bank in his State of the State address in 2013, as the key financial engine for clean energy growth in the state.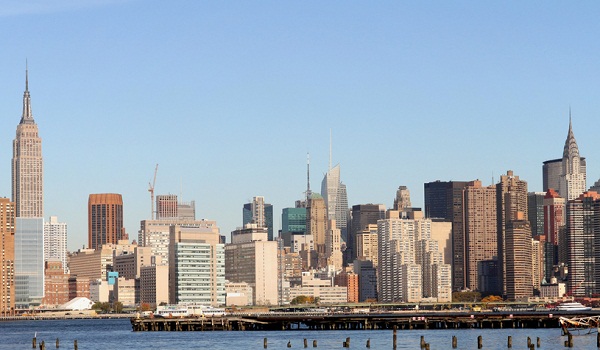 The initial funding of US$210 million is made up of US$165 million which has been redirected from other programs and US$45 million from the Regional Greenhouse Gas Initiative, which combined will help the NY Green Bank open for business in the next few months.
"With this funding we will attract greater investment in New York, accelerate clean energy deployment, and modernize our grid," Governor Cuomo said. "Working hand-in-hand with the private sector, the New York Green Bank will alsopromote job growth, improve air quality, and provide New Yorkers with greater choice and value for their money."
"New York's Green Bank will target existing market barriers which currently prevent the widespread deployment of clean energy," said Richard Kauffman, Chairman of Energy & Finance for New York State. "Given these obstacles in financing, merely setting up a competitive market that offers the promise of choice offers only that: a promise unrealized if projects cannot obtain financing. The Green Bank is just one component of the State's new chapter on energy policy that focuses on enabling self-sustaining private markets and reducing dependence on subsidies."
Commenting on the launch of the Green Bank, Amy Davidsen, US Director, The Climate Group said: "We welcome the Governor's call for New York to be a leading example to the rest of the US, showing how clean energy investment offers economic as well as environmental opportunities. Such leadership should be replicated across the nation."
As well as the State, the City of New York City has also continued to make progress in leading the clean economy. Last month, outgoing city Mayor Michael Bloomberg announced that New York City's greenhouse gas emissions dropped 19% since 2005, which is almost two-thirds of the way towards the 30% by 2030 emissions reduction goal he set as part of PlaNYC 2030 in 2007.
Read more about NY Green Bank.

Editor's Note: EarthTechling is proud to repost this article courtesy of The Climate Group. Author credit goes to Clare Saxon.