India and UAE have agreed to work together to promote and advance renewable energy, specifically solar and wind power.
A Memorandum of Understanding (MoU) was signed between Dr. Farooq Abdullah, Minister of New and Renewable Energy for India and Dr. Sultan Ahmed Al Jaber, Minister of State for UAE at the weekend, around cooperation to promote clean enery in the two countries through a Joint Working Group.
The Group will see the countries work together to exchange and train scientific and technical experts, and share best practice and data around renewables. The Ministers also agreed to organize a series of workshops and seminars about different clean technologies, with a focus on solar and wind.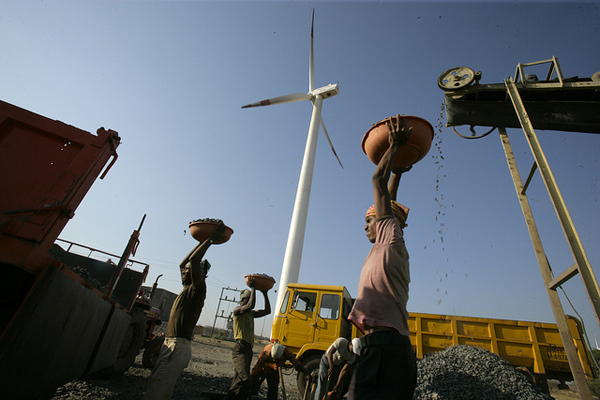 During the signing of the MoU, Dr. Farooq Abdullah briefed Dr. Sultan Ahmed on progress India has made with clean energy adoption including the country's National Solar Mission which was launched in 2010, as well as its work toconnect off-grid, rural Indian areas with clean energy.
Jarnail Singh, India Program Manager, The Climate Group, said: "The bilateral agreement between India and UAE holds special significance for the United Nation's Sustainable Energy for All initiative, which necessitates global cooperation on the subject. It is also important because India has one of the highest populations in the world without electricity, while UAE is known for being at the frontier of new technology.
"The MoU has come at a time when India is struggling to implement ambitious plans to reach out to the population without access to modern forms of energy across the country. The Joint Working Group would be crucial in promoting seamless technology and talent transition between the two countries."

Editor's Note: EarthTechling is proud to repost this article courtesy of The Climate Group. Author credit goes to Clare Saxon.