A newly identified shortfall in clean energy investment in 2013 spotlights the opportunity to close the investment gap and create millions of jobs, drastically reduce fuel costs and tackle runaway climate change.
New 2013 figures from Bloomberg New Energy Finance (BNEF) show global investment in clean energy fell for the second year in a row to US$254 billion. This total falls far short of the necessary US$1 trillion per year needed to secure a safe climate, as outlined by non-profit investor group Ceres.
At the high-profile Investor Summit on Climate Risk yesterday, Ceres revealed that in order to limit global temperature rise to 2°C and avoid the impacts of runaway climate change, the world must invest an additional US$36 trillion in clean energy, which is an average of US$1 trillion a year.
CLEAN TRILLION
Closing the so-called Clean Trillion gap is only possible if businesses, investors and policymakers join forces, Cereswrites in its new roadmap. The roadmap lists business and investor actions, and highlights many other benefits such as how clean energy investment avoids the risks associated with high-carbon assets.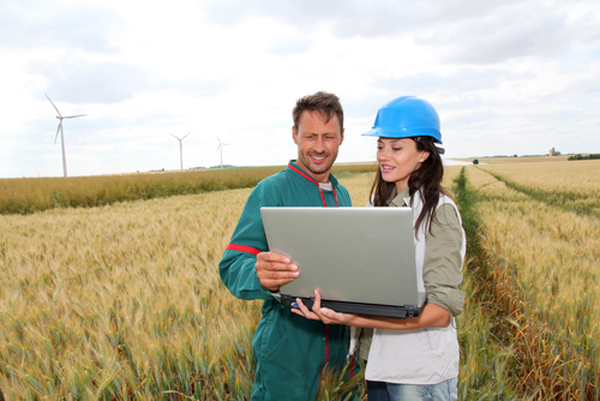 Ceres states in the report: "To have an 80% chance of maintaining this 2°C limit, the IEA estimates an additional US$36 trillion in clean energy investment is needed through 2050—or an average of $1 trillion more per year compared to a "business as usual" scenario over the next 36 years.
"In addition to cutting greenhouse gas emissions in half by 2050, such investment will yield significant returns in the form of reduced fuel costs. Total fuel savings are an estimated $100 trillion between 2010 and 2050. Moreover, the greater job-creation potential of energy efficiency and renewable energy relative to fossil fuels makes clear that quadrupling annual global investment in clean energy will create millions of new jobs worldwide."
RISING INSTALLATIONS
The data from BNEF was not all bad news either. Despite a decrease in investment figures, clean energy installations actually either remained flat or increased. In 2013 for example, global solar installations rose by 20%. BNEF also estimates that clean energy installations will increase 46% over the next two years.
There was also huge growth in certain clean energy markets last year. In Asia, particularly Japan, as well as Latin America, BNEF reported significant investment growth. Prices for clean energy are also continuing to drop, which will further stimulate clean energy investment in 2014.
Michael Liebreich, founder and chairman of the advisory board, BNEF, said in a statement: "[…] the top-line figures don't tell the whole story. Investment in Europe crashed, in large part because of the falling cost of solar installations, whose volume worldwide actually grew by around 20% to a new record. Outside Europe, the picture was mixed, with some countries increasing and others reducing investment, and Japan the clear leader in terms of growth."
He added: "Meanwhile the public markets clearly believe that the sector's consolidation is behind it, as the NEX index soared by over 50% and equity raisings by quoted clean energy companies more than doubled. Investors also enthused about new areas such as electric vehicles and renewable power project funds, and indeed 2014 has started in the same vein with the spectacular acquisition of Nest by Google for US$3.2 billion."

Editor's Note: EarthTechling is proud to repost this article courtesy of The Climate Group. Author credit goes to Clare Saxon.