Cadillac, perhaps looking to help offset the expensive price tag of its new ELR extended range electric vehicle, announced yesterday an extra incentive for early buyers of the plug-in hybrid. This special deal comes in the form of a complimentary 240-volt home charging station and installation.
How much this will entice individuals with money to burn to spend around $76,000 before potential tax credits kick in remains to be seen. Net pricing after the credits could potentially drop the price to over $68,000, but for some this may still be a lot to spend on a car that is a sibling to the much less expensive Chevy Volt.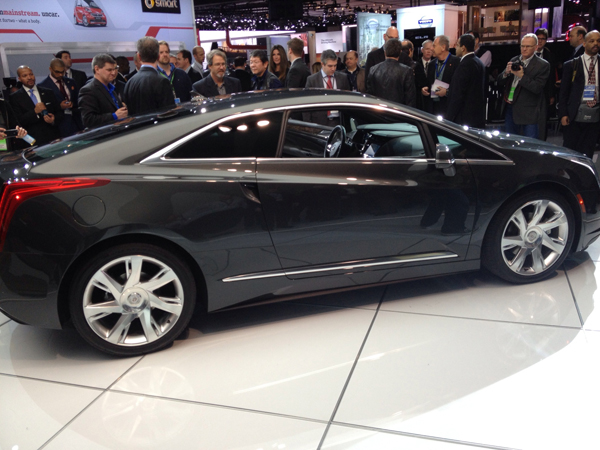 Those that do decide to take the price plunge might consider taking part in a lease program Cadillac is running for the ELR, which is said to be "ultra low-mileage" and spanning 39 months at $699 per month. $5,999 is due at signing for all qualified lessees.
There are other things the luxury brand of General Motors is offering with the ELR that might make it more worthwhile, at least for some. This includes 24/7 roadside assistance, an extended battery and propulsion warranty of eight years or 100,000 miles, a four-year or 50,000-mile bumper-to-bumper limited warranty and a special customer service phone number where representatives will offer information on battery care, home charging, service scheduling, news and updates.
The ELR, as currently configured, offers a range-extended electric powertrain capable of 340 miles of total range.