One reason range extended electric vehicles such as the Chevy Volt are relatively popular is they make use of an internal generator to help let you drive further. The challenge is these extenders are usually gasoline powered, using fossil fuels for their energy source. What if they could be hydrogen fuel cell extenders instead though? That's the interesting twist in a pilot program unfolding in France between a private company and that nation's national mail service.
A recent announcement by Symbio FCell, which develops fuel cell systems, talks about how the company is working with Le Poste in a "a performance validation test in real working conditions." This test will see the outfitting of Renault Kangoo Z.E. electric vehicles used by the mail service for delivery in the first part of next year.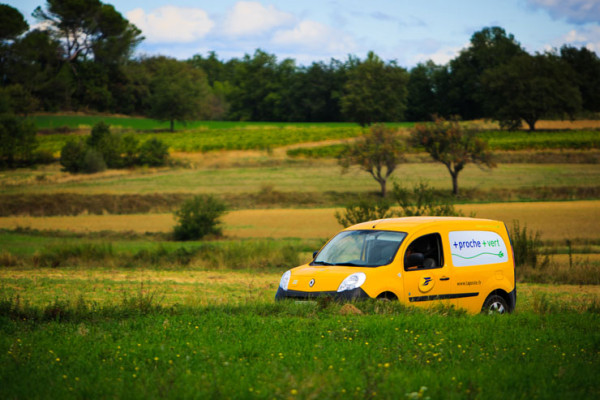 Once equipped with the fuel cell range extenders, these electric mail trucks will effectively have their ranges doubled "even under the most demanding conditions: mail routes of 100 km or more through the cold, hilly and mountainous terrain." The test will center in the Frenche-Comte region, being pushed in part by local elected officials who are in turn motivated by their communities who "have demonstrated for many years their involvement in the search for sustainable environmental solutions."
With regards to the primary goals of these field trial,
La Poste and the communities involved hope to develop a long-term program that expands the low-carbon fleet to address all transport tasks and usage cycles. The Symbio FCell range extender kit equipped electrical hybrid Kangoos are only a first step. Testing in the short-term will also include vans, light trucks and heavy trucks. These validations will make it possible for La Poste to meet its zero emission transport objectives for the majority of its vehicles.
"The fuel cell solution improves winter working conditions for postal workers by providing better heating and defogging without impacting battery performance, "said Mr Jean-François Courtoy, Industrial Director at La Poste in Franche Comte, in a statement. "In addition, it makes replacing the diesel vehicles that are used today for longer routes possible. This will significantly improve our level of global CO2 emissions".