Ohio, long the leader in greening its schools, isn't slowing down. The U.S. Green Building Council says the state has now hit the 100 mark in schools certified to at least the LEED Silver level, and it's got a whole lot more in the pipeline.
Rachel Gutter, director of the Center for Green Schools at USGBC, said hitting the big 1-0-0 "shows LEED is working for Ohio – these schools are saving money, energy and resources." And she added: "Ohio shows a deep commitment to the well-being of its students, teachers and communities through the use of LEED."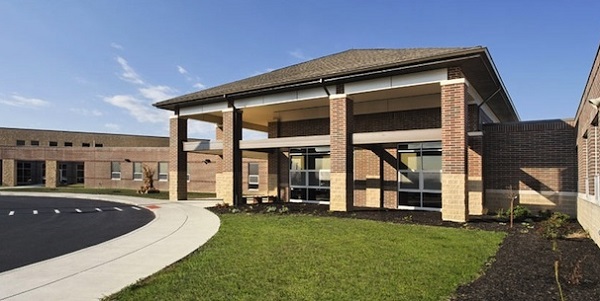 These are interesting claims given the questions that have been raised about the payoff for schools building to LEED standards. A year ago, USA Today ran a report that claimed its own, limited "review of school-test records, LEED-certification documents and research reports" showed "little correlation between 'green schools' and student performance or energy use."
That led to strong pushback from USGBC, which cited studies showing that "on average, green schools use 33 percent less energy and 32 percent less water than their conventional counterparts, and save $100,000 per year on direct operating costs."
Now Ohio is saying its experience fits right in line with that.
Data from Ohio's first 100 certified schools show the buildings to be 35 percent more energy efficient and use an average of 37 percent less water usage than buildings built to previous standards. In addition to these direct utility savings, schools are realizing tangential on-going operating savings from the sustainable and environmentally designed schools. The LEED schools also provide a healthier indoor environment for the students and staff in these buildings.
The USGBC also offered this as an ancillary benefit of building LEED:
The use of the LEED criteria has a positive economic effect for Ohio and surrounding states. All [Ohio school] projects using LEED encourage the use of products and materials that are either recycled or are manufactured within a 500-mile radius of the project. On average, the 100 schools have been obtaining 35 percent of their material from regional sources and 22% of materials contain recycled content. The 100 schools have also diverted over 188,114 tons and 57,000 cubic yards of construction waste from Ohio landfills.