The last tiny-house video that came down the pike was a hilarious spoof out of Portland, "a wicked combination of gentle affection and stinging satire" about the movement, as the NRDC's Kaid Benfield called it. Now something a good deal more earnest is making the rounds.
Tiny is a documentary about the building of one very small home in Colorado, in part as adventure, in part as media project – in addition to the film, there's a digital book and even greetings cards now available – and in part as a reaction to the trend in the wider culture of ever-larger dwellings.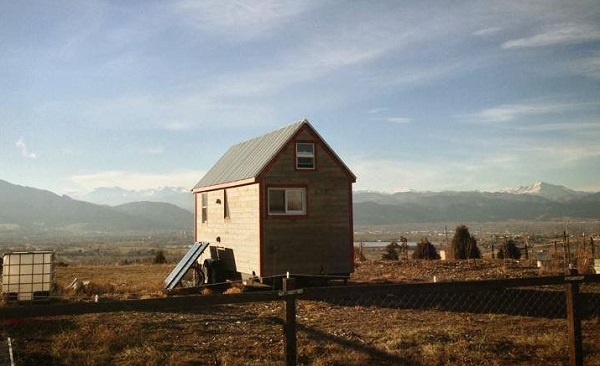 Funded with the help of a Kickster project way back in 2011, the film by Merete Mueller and Christopher Smith has been touring around at festivals, and got a television screening on the new Al Jazeera America channel last month.
Recognizing that not everyone has access to the station and seeking to spread the word on tiny houses, the filmmakers say they "hope to be able to make TINY available online for you [to] stream or download sometime in the near future. Also, DVDs are still coming and will be available soon. Hang in there!"
For now, you can check out the trailer, immediately below. (And there's a great compendium of the filmmakers' favorite tiny house blogs, videos, photos and resources available on their website).