The world of hydrogen fueling stations and vehicles which make use of them expanded slightly recently courtesy of a new installation in the Netherlands. Besides servicing new prototypes of hydrogen buses, the location at the AutomotiveCampusNL in Helmond will be used to fuel a small fleet of garbage trucks.
The hydrogen station, and the new bus prototypes, both make use of applicable technology from hydrogen systems provider Hydrogenics. It consists "of a 20 ft containerized water electrolyzer that includes a water treatment system, gas purification, cooling system and a 350 bar dispenser to supply up to 65 kg of clean hydrogen fuel per day." This will change within the next few months, being expanded to "include a 700 bar dispenser to make it suitable for passenger cars."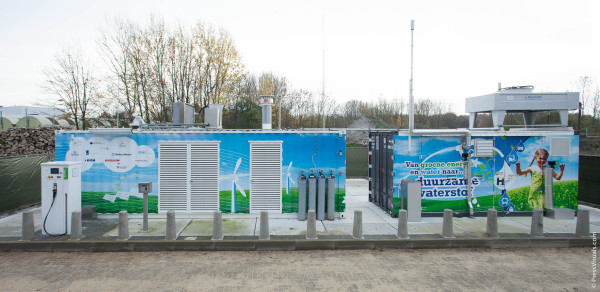 The bus prototype, meanwhile, comes from VDL Bus & Coach, a major Dutch bus manufacturer, and is rather unique in that it "incorporates an energy power plant where the only interface to the vehicle is a 600 VDC cable connector and a vehicle communication port." This power plant is, of course, driven by a fuel cell power module, courtesy of Hydrogenics.
Even as this pilot program goes on, other hydrogen activity is happening as well in this small European nation. Last year, for example, students from Delft University of Technology built and raced a hydrogen powered electric race car.