The Tesla Model S, despite issues around battery fires, continues to remain a solid favorite among those who've driven it and reviewed it. Consumer Reports is certainly no exception to this rule, earlier in the year awarding the electric sedan a chart topping review score of 99 out of 100. This has now been followed by word its readers love the car as well, so much so it once again has pretty much broken the needle at the venerable consumer watchdog organization.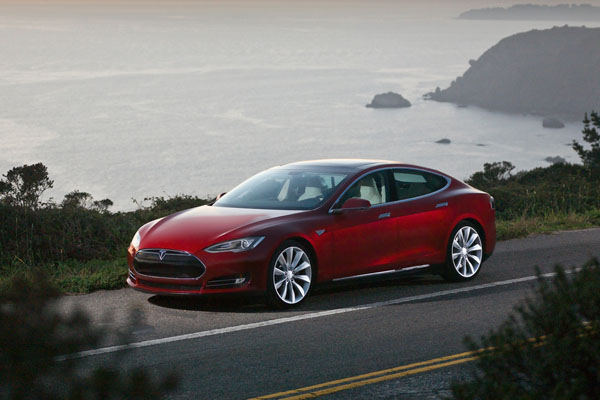 Consumer Reports, in its annual car owner satisfaction ratings survey, said the Model S topped the ratings this year. Specifically, it was the highest owner satisfaction score
seen in years: 99 out of 100. While the $89,650 Model S isn't for everyone, CR collected more than 600 survey responses from owners of 2012 and 2013 models.
"In testing, the Model S stands out for its innovative design, outstanding performance, and surprising practicality. These results suggest Tesla owners are very, very satisfied," said Jake Fisher, Consumer Reports' director of automotive testing, in a statement.
Besides the Model S, other green cars typically did well in the survey also, "even though they aren't known for outstanding comfort or engaging performance." The Chevy Volt, for example, dipped only slightly in results from previous years, suggesting the extended range electric vehicle "has some staying power beyond its novelty."