The Chevrolet Volt, in less than three years on the roads, has had some significant impacts on the developing green vehicle market, particularly in California. The results mirror some successes the European version of the Volt, known as the Ampera, has seen overseas.
Volt drivers alone in the Golden State, which accounts for more than 40 percent of this particular vehicle ownership, have driven more than 130 million all-electric miles, avoiding use of an estimated 7 million gallons of gas. GM said this is "enough to mute gas pumps across the state for nearly eight hours."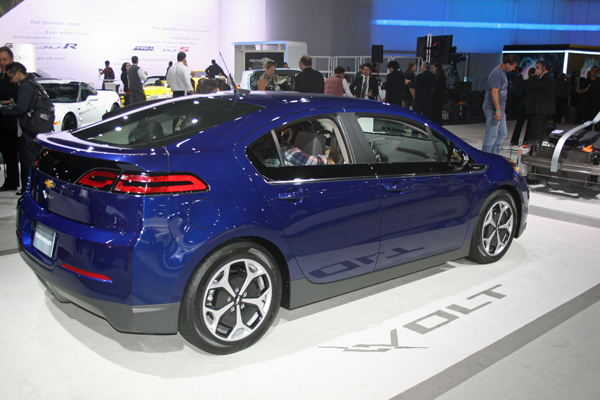 Outside of California, the 50,000+ owners of this Chevy extended range electric vehicle have driven more than 500 million miles, with more than 320 million of these on electricity alone. This is estimated to have saved almost 17 million gallons of gas. The average of miles driven between gas fill ups to power the car's on-board electric generator is around 900.
For those who don't know, the Volt has an EPA-estimated range of 38 miles on electric driving only before the generator kicks in. This then gives the plug-in hybrid up to 380 total miles of driving range. This, along with other considerations, has drawn in more than seven in 10 buyers from other makes. Those turning to the Volt with trade-ins as part of the purchase have been offering up the Toyota Prius as the most frequent swap.