We've all seen the pedal-powered smoothie makers in Portland, in Seattle, in Australia … and splendid users of human-generated energy they are. But is there any hope of building on their example – of giving more people access to pedal power, from idealistic first-worlders looking to partly decouple themselves from the grid, to third-worlders who know no grid?
There might be, through a small company called Pedal Power.
Pedal Power is a design and engineering company in Willsboro, N.Y. – way up north, on Lake Champlain – whose devotion to pedal-powered machines for all kinds of uses is immediately apparent. They design and make 'em, but they don't want to stop there:  They're doing a Kickstarter project with the goal of raising "a small amount of funding to enable us to produce high quality, open-source build plans with dimensioned drawings and step-by-step instructions."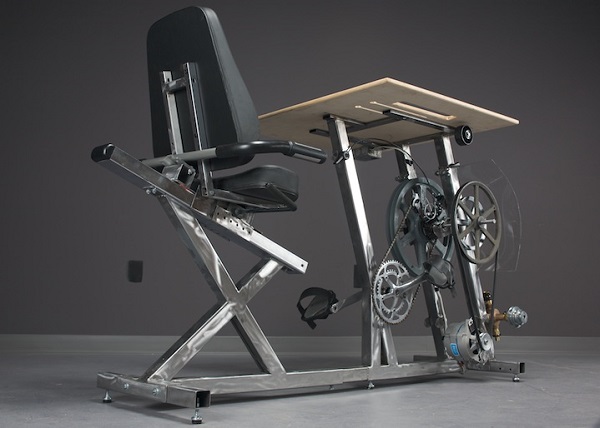 Giving you – or at least an enterprising builder near you – the ability to make a machine that fits your needs.
Obviously, pedaling isn't ever going to generate the vast amount of energy needed to move the world away from fossil fuels. It that sense, it will never change the world. And yet as Pedal Power's users attest, for individuals, these devices can be practically world-changing, or at least attitude-shifting. And look at everything they can do: