It's been awhile since we heard anything from the folks over at thinksound. Makers of quality consumer headphones they feel are more environmentally friendly than most others on the market, the company has announced a new on-ear design aiming for a higher end audience at its price point of nearly $300.
The On1 spura-aural monitor, according to thinksound, is said to be assembled at least in part from renewable, recyclable resources like wood and aluminum, and features PVC-free cables. The packaging it comes in is made from recycled cardboard and eliminates the common plastic pieces normally associated with headphone packaging.
For this particular headphone offering the company designed it with the wood in mind as a special housing that would offer "enhanced and accurate acoustics." thinksound said it consulted with numerous musicians and record producers during the creation process, resulting in a product they are certain will have "accurate, professional studio monitor sound and imaging."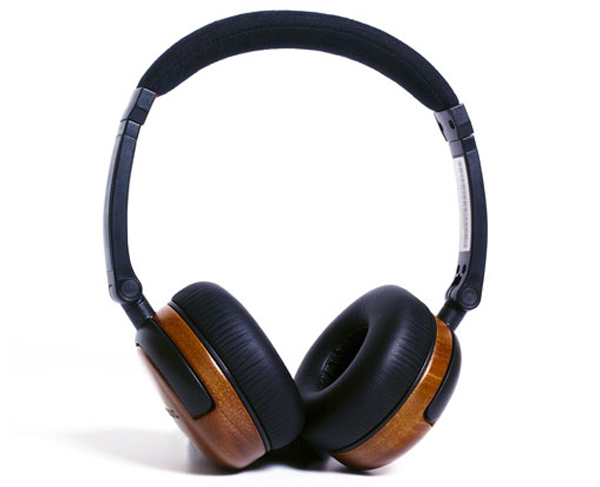 Features of the On1 include an enhanced 40mm speaker driver with upgraded acoustics, the natural wood finish, memory foam ear pads and two sets of detachable Kevlar reinforced, tangle resistant fabric cables. One of the cables is a standard 4.5′, while the other includes a microphone with single button control for smartphone use. All of this can be carried in the included cotton carrying pouch.
"The On1 is part of a whole new and exciting category of headphones for thinksound and it is a great step forward in expanding the thinksound line," said Aaron Fournier, the company's President and CEO, in a statement. "Moving into larger headphone designs allows us to further engineer our sound and create more accurate hi-fi products. The On1 has been a labor of love. After a little more than three years in development; I can finally say that I am very proud of this design and its sound signature; it is my favorite headphone design by far."