The U.S. Green Building Council sure isn't worried about overselling the lastest big update of its certificiation system, LEED v4.
The head of the USGBC, Rick Fedrizzi, called it a "quantum leap" for LEED, which has become a dominant program for spurring green design, construction, maintenance and operations of buildings since its first pilot program was launched in 1998.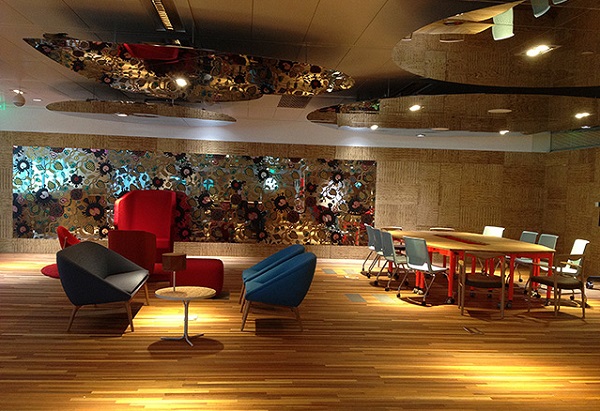 The new version of LEED – that's Leadership in Energy and Environmental Design – was officially launched at the annual Greenbuild International Conference and Expo in Philadelphia on Wednesday, but 122 beta projects around the world are already using v4, the USGBC said.
One building has already won LEED v4 Gold – the Haworth Beijing Organic Showroom in Beijing, China, for its commercial space – and 1800 K St. in Washington, D.C., was awarded LEED v4 Silver for existing building.
Among the new wrinkles to this updated version of LEED is the inclusion of materials and resources credits for building product disclosure and optimization and purchasing. Buildings using a minimum of 20 different products that have been Cradle to Cradle Certified at or above the Basic level (V2) or the Bronze level (V3) can earn one point. An additional point is awarded for the use of optimized products that are Cradle to Cradle Certified at or above the Gold level (V2) or the Silver level (V3) and equal a value of at least 25 percent by cost of permanently installed products.
"LEED v4, at its core, provides insight into the synergies within the building system, providing solutions for optimizing performance, and ultimately achieving better environmental, economic and social outcomes in our buildings," Scot Horst, senior vice president of LEED, said in a statement. "LEED v4 is the LEED of the future, where we challenge the marketplace to go further, to make the next great leap toward better, cleaner, healthier buildings where people live and work."