For coal, the tide continues to roll out.
The latest sign: The Tennessee Valley Authority said last week that it would retire eight coal units at three plant sites with more than 3,000 megawatts of combined generating capacity. The move is part of a plan by the TVA to source about 40 percent of its power from nuclear, and 20 percent each from coal, gas and a combination of "hydro, renewables and energy efficiency." According to the New York Times, coal currently has a 38 percent share of TVA's generation.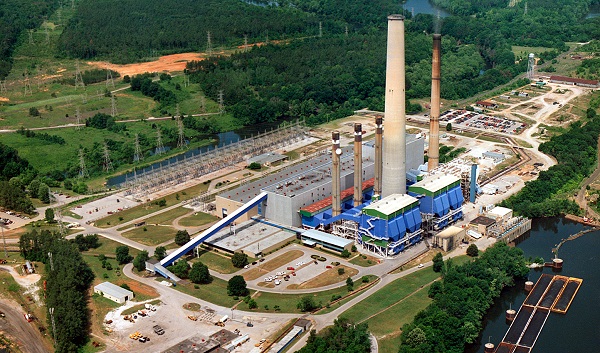 "These were difficult recommendations to make as they directly impact our employees and communities," Johnson said. "But the plan is what's best in terms of its positive impact on TVA's rates, debt and the environment; and it will bring the greatest benefit to the people of the Valley."
U.S. coal consumption has bounced around a bit in the past year, but the long-term decline seems unavoidable.
First, demand isn't flat, at best. Second, according to the U.S. Energy Information Administration, "While coal has been the largest source of electricity generation for over 60 years, its annual share of total net generation declined from 50 percent in 2007 to 37 percent in 2012 as some power producers switched to lower-priced natural gas." Third, the Obama administration recently announced it would enforce new rules that will make it tough to build new coal-fired power plants and further limits on existing power plants are expected to come down the pike.
From the TVA: "TVA must respond immediately to challenging trends in lower power demand, a slow economy, uncertainty in commodity pricing, and tougher environmental requirements, particularly on air emissions."
TVA had 124 megawatts of solar capacity in operation or committed for construction as of July 31, 2013, "nearly the hydroelectric capacity of TVA's iconic Norris Dam," the agency said. "Since 2000, the number of operating solar installations in the Tennessee Valley has grown from 3 to 1,695."