The Isle of Muck. It sounds foreboding, and with electricity limited to mornings and evenings it probably was for the 38 souls who call it home. But a change has come, courtesy a new solar and wind energy system.
The island, just off the west coast of Scotland, isn't on the National Grid, and in recent years has been getting its energy from a diesel generator that ran from around 8 to 11 a.m. and then 5 p.m. to midnight. Now, six 5-kilowatt wind turbines and 132 250-watt solar panels, paired with 150 kilowatt-hours of battery storage, give islanders all the power they need, 24 hours a day, seven days a week.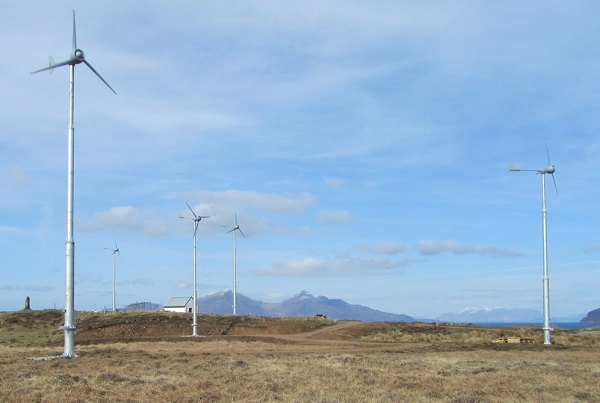 Well, OK, almost: In the first several months of operation, a just-in-case backup diesel generator had to kick in to action once, for a "very short period of time," according to a video report from the Telegraph newspaper.
Mind you, this wind-solar setup, with storage, wasn't cheap – islanders won a grant of £978,000 (nearly $1.6 million) from the Big Lottery Fund to pay for this system, which powers 20 homes, a guest house, a school and three workshops.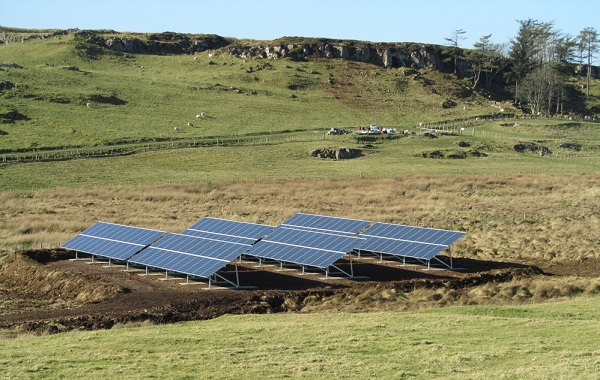 That said, the new off-the-grid grid should give Muck the power it needs, virtually fuel-free, for years to come.
According to the Wind & Sun, which designed the system, key goals were to use reliable equipment that would last at least 20 years, and to "provide ease of operation and maintenance using the skills available on Muck with minimum specialist input off the island."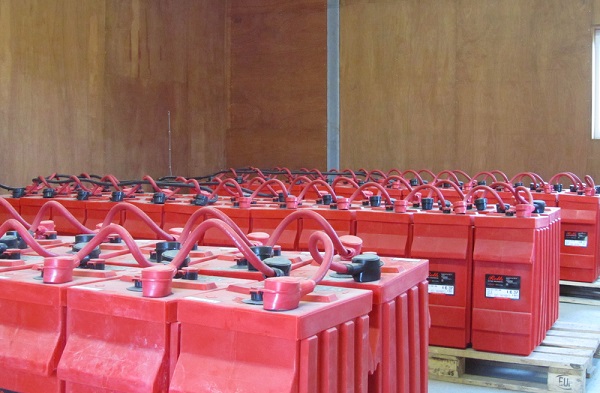 That was particularly important because in 2000, a couple of 20-kW wind turbines were installed on the island, but they proved to be a big headache. "It had regularly encountered problems with reliability and output – so consistently required a high level of manual intervention," according to a Wind & Sun case study.