On the heels of a hope-inspiring report that patents for wind and solar technologies are way up, comes this downer: Global investment in clean energy is plunging. Again.
Bloomberg New Energy Finance, which has been tracking these numbers for nearly a decade now, toted up $45.9 billion in clean energy investment in the third quarter of 2013, a 14 percent drop from the second quarter of this year and 20 percent below the third quarter of 2012. BNEF said that it's now all but certain that this will mark the second consecutive year with a decline in investment in renewable energy and energy-smart technologies.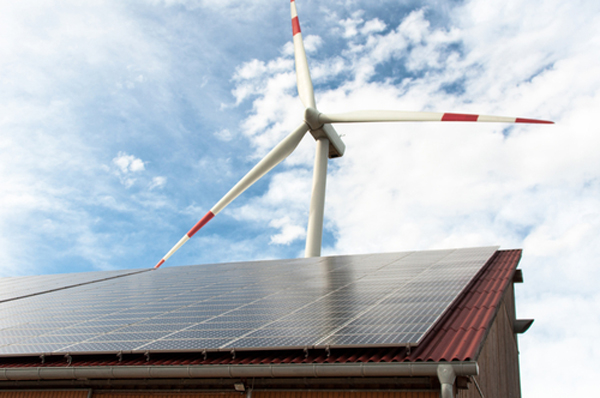 When cleantech investment dropped last year, Michael Liebreich, chief executive of BNEF, brushed aside the idea of a firm, worrying trend, saying that "rumours of the death of clean energy investment have been greatly exaggerated…. Indeed, the most striking aspect of these figures is that the decline was not bigger – given the fierce headwinds the clean energy sector faced in 2012 as a result of policy uncertainty, the ongoing European fiscal crisis, and continuing sharp falls in technology costs."
But another year of decline is bringing a shift in tone.
"After the slightly more promising second quarter, we now have a very disappointing third quarter figure for investment," Liebreich said in a statement. He said the "loss of momentum since 2011 is worrying."
His explanation? "The latest setback reflects policy uncertainty in Europe, the lure of cheap gas in the US, a leveling-off in wind and solar investment in China, and a general weakening of political will in major economies. Governments accept that the world has a major problem with climate change but, for the moment, appear too engrossed in short-term domestic issues to take the decisive action needed."
Focusing in on countries, here's what BNEF saw:
US down to to $5.5 billion in Q3 from $9.4 billion in Q2;
China down at $13 billion from $13.8 billion;
India was at $1.2 billion from $1.5 billion;
Japan $7.3 billion from $7.4 billion;
Brazil showed a modest rise, from $950 million to $1.1 billion;
in Europe, German investment was $1.6 billion, "down from $1.7 billion in Q2 and far below the quarterly figures seen in recent years";
France saw a fall from $1.2 billion in Q2 to $727m in Q3;
Italy a modest rebound to $1.3 billion from $1.2 billion;
and the UK a somewhat bigger rally from $1.6 billion to $2.6 billion.