An ambitious world power program called Sunpower has been proposed by two eminent UK scientists, Sir David King and Lord Richard Layard, as a reaction to the latest IPCC report.
Sunpower puts forward a target for solar electricity to make up at least 10% of total energy supply by 2025 and 25% by 2030, and for the cost of the energy supply to be lower than that of fossil fuel. The Sunpower program of research, development and demonstration would be open to all countries.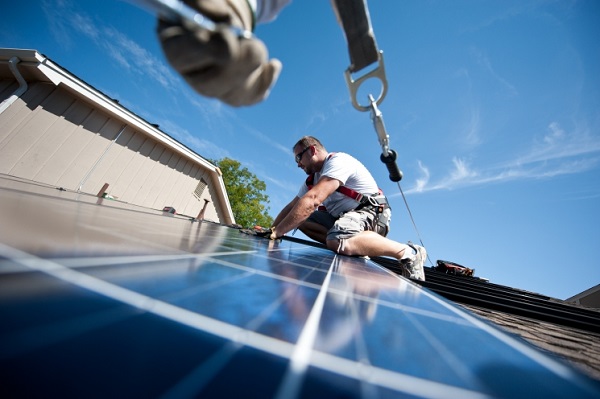 Writing in The Observer, Sir David King, the foreign secretary's special representative on climate change, and Lord Layard, the founder-director of the Centre for Economic Performance at the London School of Economics, outlined the crucial role of solar energy: "There will always be many sources of non-carbon energy – nuclear fission, hydropower, geothermal, wind, nuclear fusion (possibly) and solar. But nuclear fission and hydropower have been around for many years. Nuclear is essential but faces political obstacles and there are physical limits to hydropower. Nuclear fusion remains uncertain. And, while wind can play a big role in the UK, in many countries its application is limited. So there is no hope of completely replacing fossil fuel without a major contribution from the power of the sun".
They also added: "The Sun sends energy to the earth equal to about 5,000 times our total energy needs. It is inconceivable that we cannot collect enough of this energy for our needs, at a reasonable cost."
According to Sir David King and Lord Layard, government leadership is crucial and should be fully mobilized for the achievement of this strategic goal: "A central role of governments is to promote new public knowledge. Surely the most important knowledge of all is how to preserve human life as we know it. In 2015, the nations of the world will meet to agree their commitments on climate change. Whatever else they agree, they should go for a major sunpower programme."

Editor's Note: EarthTechling is proud to repost this article courtesy of The Climate Group. Author credit goes to Maria Mateeva.